PACIFIC REGION AQUACULTURE AND COASTAL RESOURCE HUB
PERMITS AND REGULATORY REQUIREMENTS FOR AQUACULTURE IN HAWAIʻI
The content of these webpages was prepared as a report for the Aquaculture and Livestock Support Services Program, Department of Agriculture by Aquaculture Planning & Advocacy, LLC, September 1, 2011.
Download the full guidebook HERE.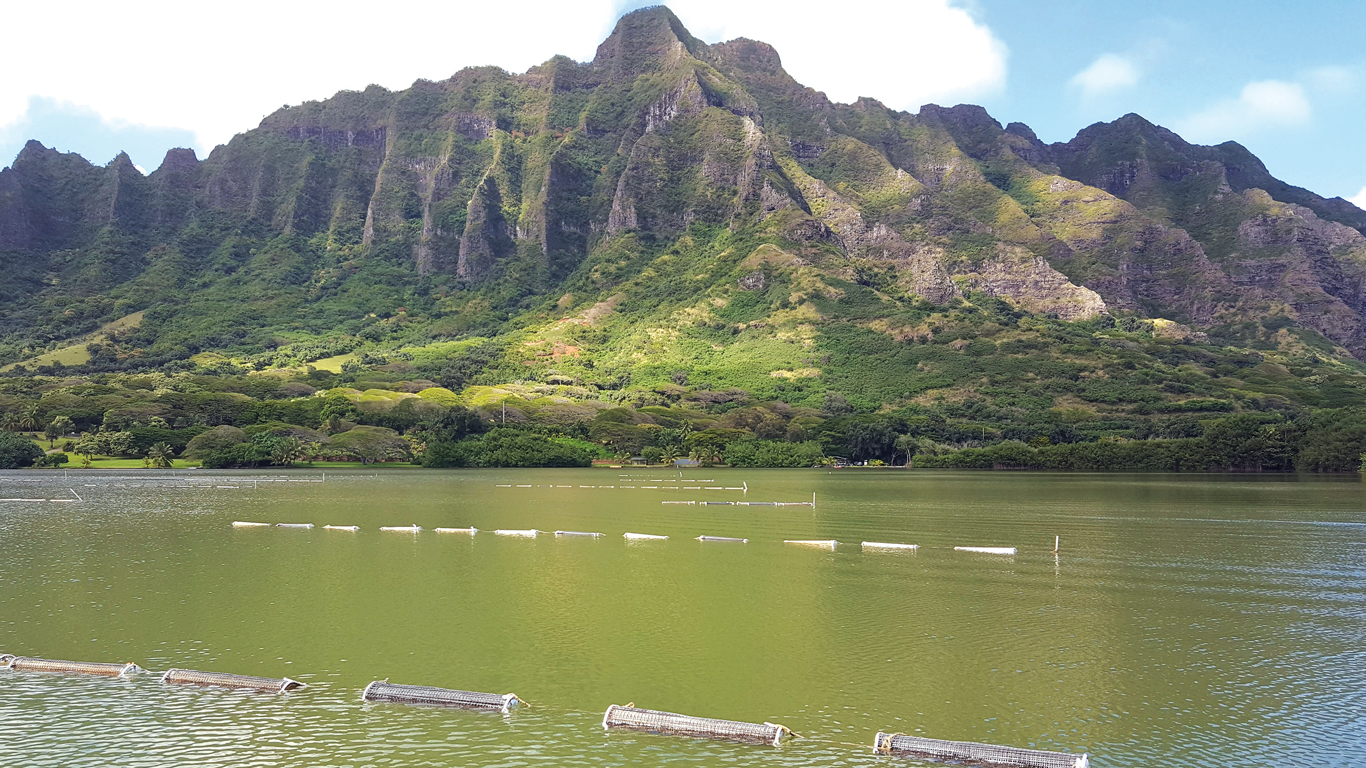 Hawaii has a long history of encouraging and supporting commercial aquaculture development that continues today. The state wants to use this food production technology to expand and diversify the economies on all islands and enhance overall island food self-sufficiency. The Islands have the longest tradition of aquaculture in the United States, as evidenced by the many remarkable remnants of the coastal, stone-walled fish ponds constructed by early Hawaiians over 800 years ago.
Industry proponents have steadily built on Hawaii's supportive aquaculture policy and tradition, today farming over 30 species of aquatic plants and animals, while utilizing both land and ocean sites and the latest technologies. Essential for this growth in an island setting has been a regulatory framework and permitting process that leads to selection of the most appropriate site through a balanced and transparent review of the project by the responsible agencies and the interested public. The Department of Agriculture (DOA) is providing this updated guide to Permits and Environmental Requirements for Aquaculture in Hawaii to assist companies in understanding the current regulatory process.
This guide reviews the current federal, state and county permits and major requirements to site, build and operate an aquaculture business in the state. The review endeavors to incorporate the most current information available. However, the user is cautioned that the regulatory environment is constantly changing due to changes in law and rules, as well as, decisions handed down by the courts. Prospective projects should work closely with the responsible permit agencies during all phases of planning and development to have a clear understanding of the permit process and the information required.


Pacific Region Aquaculture and Coastal Resource Hub
2525 Correa Road, HIG 238
Honolulu, HI 96822
Phone: (808) 956-7031

Each pattern represents a Center of Excellence. Learn more about the cultural connections and meanings behind them.