HANAUMA BAY EDUCATION PROGRAM
During the closure of Hanauma Bay, we will be offering schools distance learning programs and will continue to offer conservation related presentations to the public broadcast online, as well as online volunteer training.
The award-winning Hanauma Bay Education Program is administered by the University of Hawaiʻi Sea Grant College Program. Approximately 800,000 annual visitors to Hanauma Bay are educated on the value of marine resources and reef etiquette. A strong team of volunteer docents make this significant education accomplishment possible. The Hanauma Bay Education Program also educates visiting schools and hosts marine and conservation related evening presentations for the public.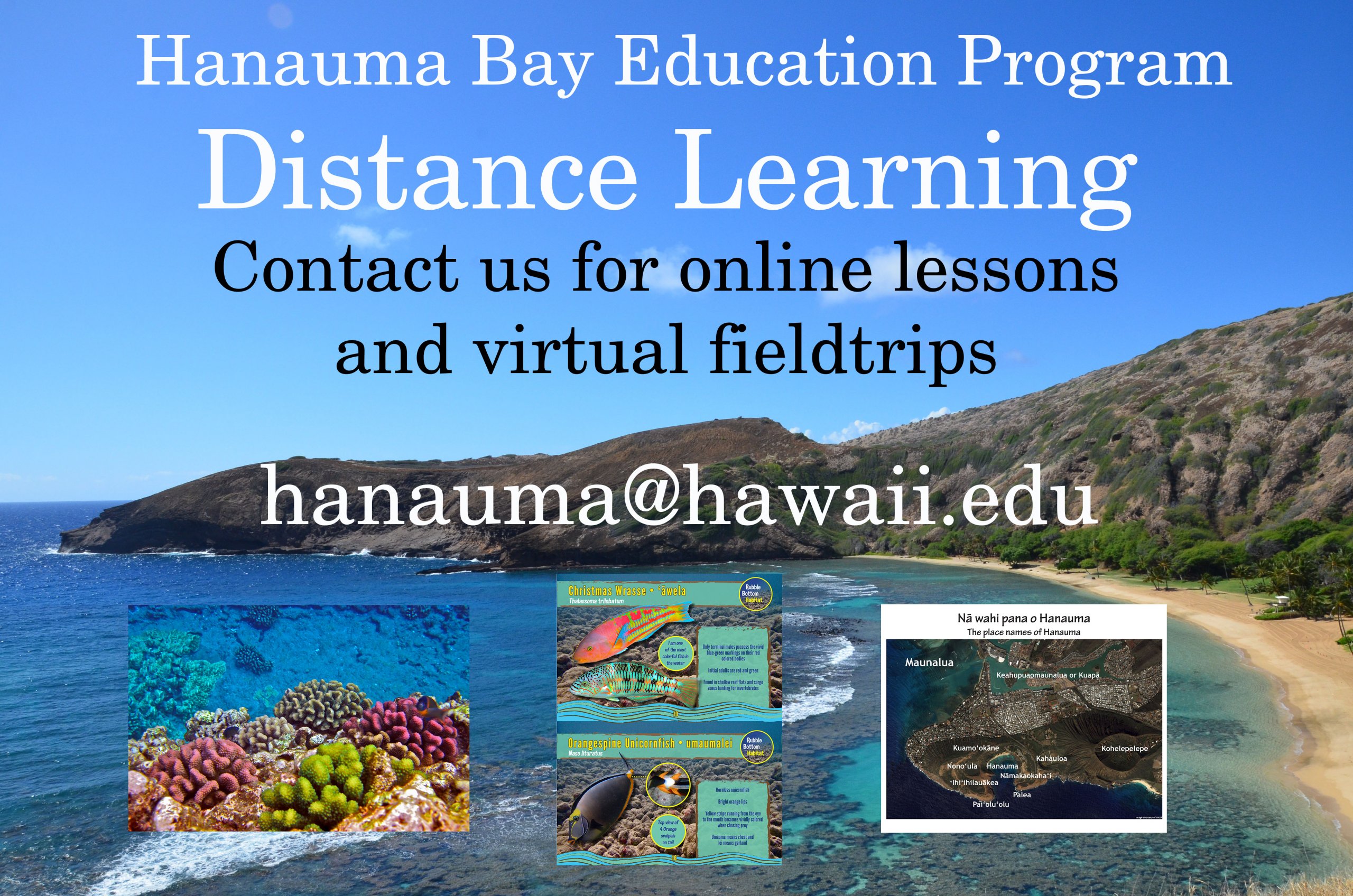 Hanauma Bay Education Program offers field trips that cover a range of topics from reef ecology to culture and history to marine protected areas. During the closure of Hanauma Bay, we will be offering online learning sessions for schools.
Each week we bring leading researchers, environmental leaders, natural resource managers, or cultural practitioners of Hawaiʻi to Hanauma Bay to talk about their work. We also host educational films and community events. All community outreach events are free for Hawai'i residents and open to the public! During the closure of Hanauma Bay, please tune in to view our seminar series online via our Hanauma Talks YouTube channel.
Since 1990, the volunteer program has grown to more than 100 volunteers that donate roughly 12,000 hours of their time each year. There are a variety of volunteer opportunities at the bay for all ages. During the closure of Hanauma Bay, you can still sign up for volunteer training offered online.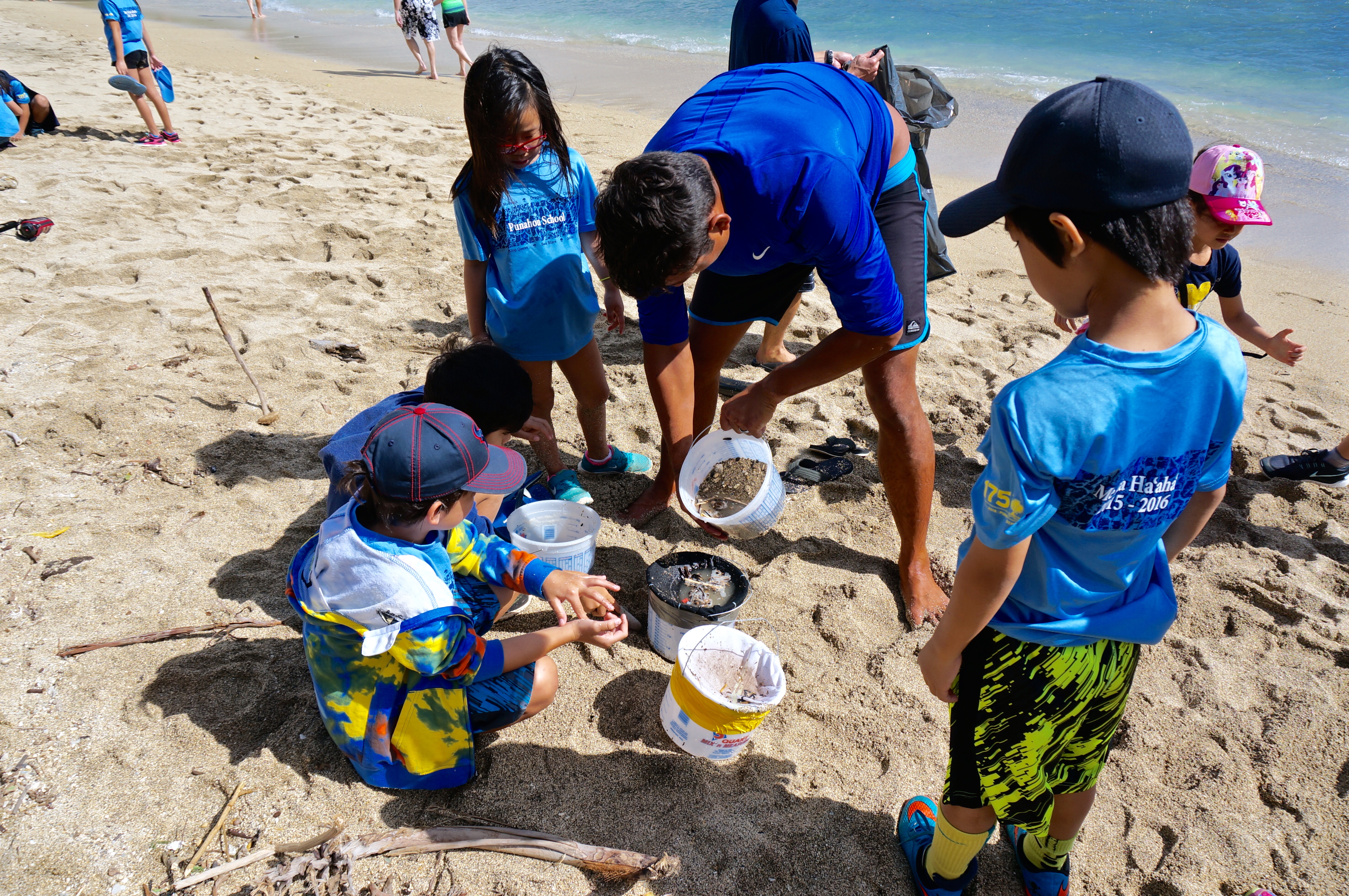 Become a steward of Hanauma Bay through our various opportunities, from service learning to community service to joining our education program team.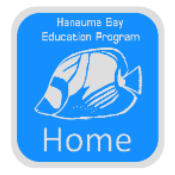 Learn more about the Hanauma Bay Education Program.
Hanauma Bay Education Program
100 Hanauma Bay Rd.
Honolulu, HI 96825
Phone: (808) 397-5840
Email: hanauma@hawaii.edu
Navigate a 360 degree view of Hanauma Bay's reef. Can you spot the kīkākapu (raccoon butterflyfish)?