North Shore Coastal Erosion: Planning for Solutions
We're continuing our discussion about coastal erosion on Oʻahu's North Shore—and the variety of proposed solutions to save the sand, homes, roads, and the coastal ecosystem. We start off at Sunset Beach with coastal geologist, Dolan Eversole, from the University of Hawaiʻi Sea Grant College Program. We take a look at the restoration of sand dunes using native vegetation and strategic fencing with Tim Tybuszewski from the North Shore Community Land Trust. We also talk about how the beach and nearshore waters have changed with long-time Sunset Beach resident, Buddy Shepard. And, we head over to Haleʻiwa Beach Park with Kathleen Pahinui, Chair of the North Shore Neighborhood Board, to discuss how community input is integral to solving these issues of coastal erosion.
Or watch the episode on YouTube!
(With archived researcher comments from our premiere on May 19th, 2022.)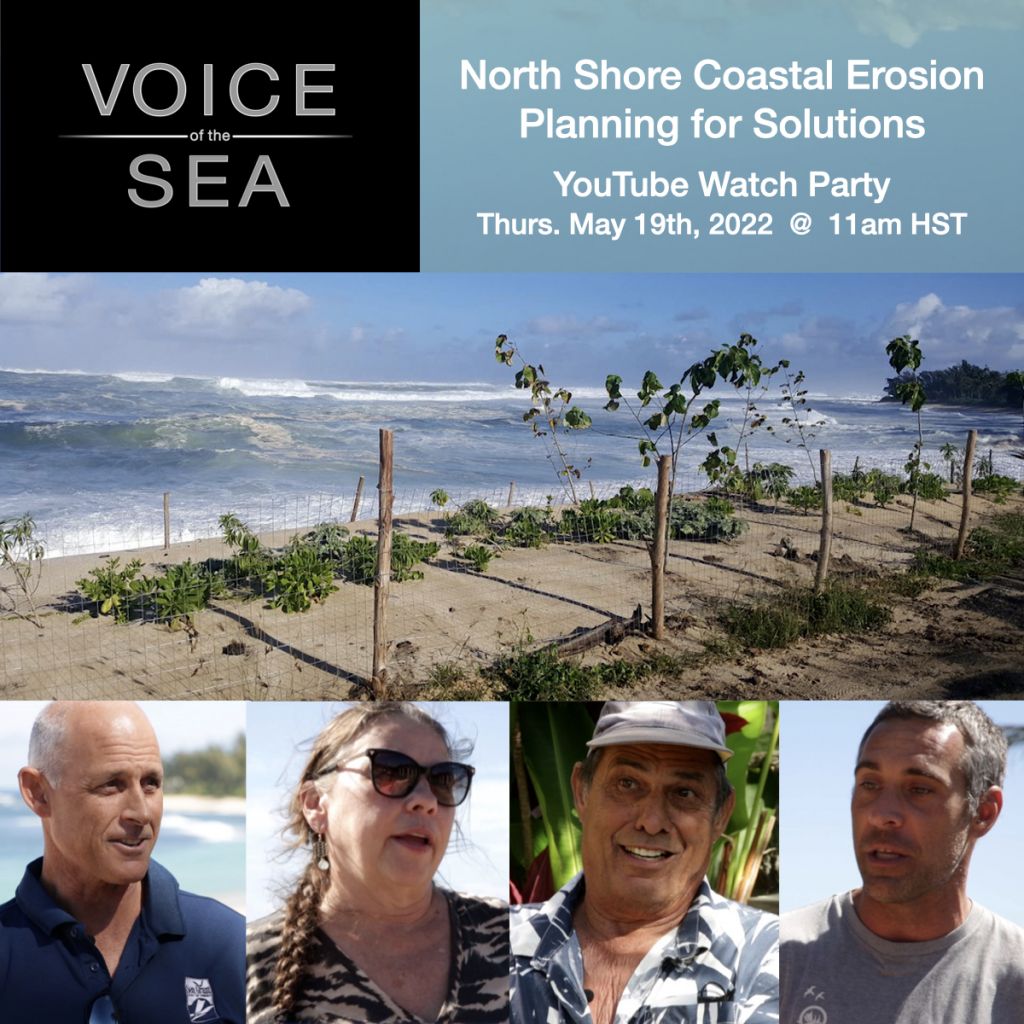 Curriculum Connections:
Additional Resources:
Hawaiʻi Sea Grant
North Shore Community Land Trust
North Shore Sustainable Communities Plan
Coastal Erosion in the News
Select a season of Voice of the Sea