Voice of the Sea Season 8
Voice of the Sea is broadcast on TV in Hawaiʻi, American Samoa, Guam, Palau, The Federated States of Micronesia, and The Marshall Islands. Click on the episodes below to watch Voice of the Sea full episodes or 30 second trailers. Voice of the Sea is also available on our YouTube channel and Vimeo page.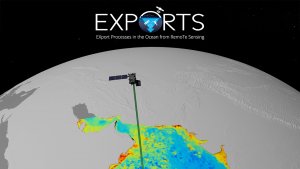 We're traveling from space to the deep sea with EXPORTS­—a NASA and National Science Foundation project that brings together scientists from around the world, to combine new technologies in at-sea research, satellites, and mathematical modeling. EXPORTS findings will greatly advance our understanding of current ...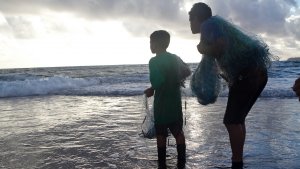 We're talking about the growing opportunities for communities to formally manage their natural resources and preserve local traditions. We talk with Luna Kekoa from the Hawaiʻi Division of Aquatic Resources about Community-Based Subsistence Fishing Areas and when this new designation ...
Select a season of Voice of the Sea