North Shore Coastal Erosion
Weʻre on the North Shore of Oʻahu witnessing the extreme erosion events that are threatening homes, roads, ocean access, ecosystems, and historic burial sites. We visit Rocky Point, Laniākea, and Mokulēiʻa—three areas with recent beach erosion—to learn about solutions going forward. We talk with coastal geologists, city planners, and community leaders.
Join us as we visit these areas and learn alongside Brad Romine from the University of Hawaiʻi Sea Grant College Program, Lauren Blickley from Surfrider Foundation, Alex Yee from the City and County of Honolulu's Office of Climate Change, Sustainability, and Resiliency, and Kammie Tavares from the University of Hawaiʻi at Mānoa's Climate Resiliency Initiative (formerly The Coastal Geology Group) .
Cover photo by Dan Dennison, Hawaiʻi DLNR.
Watch the trailer for Season 9, Episode 2 on Vimeo, on YouTube, or with English subtitles on Vimeo.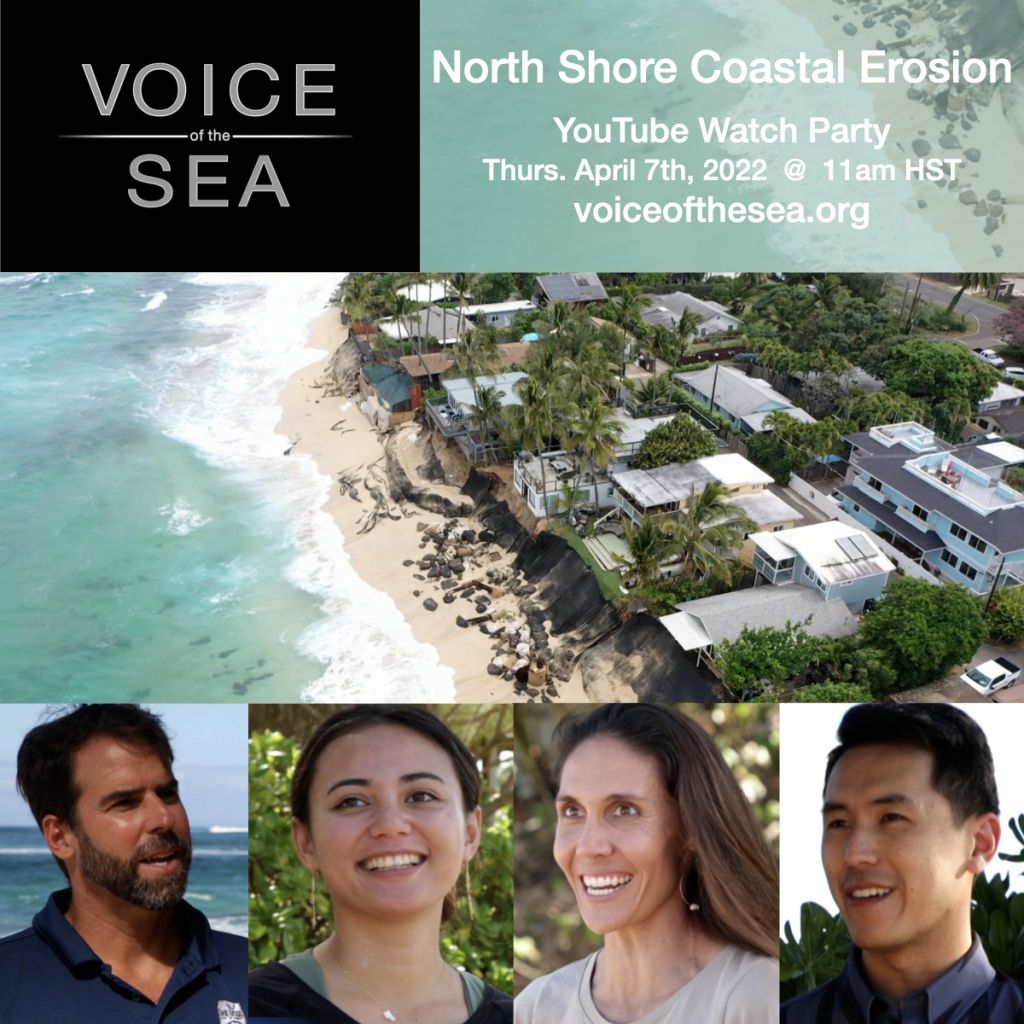 Curriculum Connections:
Additional Resources:
Hawaiʻi Sea Grant
University of Hawaiʻi at Mānoa The Climate Resiliency Initiative (formerly The Coastal Geology Group)
City & County of Honolulu, Office of Climate Change, Sustainability, and Resiliency
Surfrider Foundation Hawaiʻi Region
Select a season of Voice of the Sea