We're researching the deep-ocean food web as part of EXPORTS—the international research project studying carbon flow from the atmosphere to the deep sea, with NASA and the National Science Foundation. EXPORTS scientists studying zooplankton have discovered that these tiny animals are hugely important to the ocean food web—and to the Earthʻs carbon flow. 
The initial 2018 EXPORTS research expedition took two ships, satellites, and remote vehicles to the Northern Pacific. In 2021, the EXPORTS team completed a heroic, three-ship, coordinated expedition to make similar studies in the Northern Atlantic. EXPORTS teams are now analyzing learning about how food webs change in response to ocean conditions—and what that means for our future ocean and climate.
We visit the University of Hawaiʻi Mānoa School of Ocean and Earth Science and Technology' Stable Isotope Lab to check out some zooplankton and talk with graduate student Connor Shea, lab manager Natalie Wallsgrove, and principal investigator Brian Popp. We also catch up with principal investigator and EXPORTS collaborator, Amy Maas, from the Bermuda Institute of Ocean Sciences to learn how the results of her work are informing EXPORTS researchers here in Hawaiʻi—and across the world!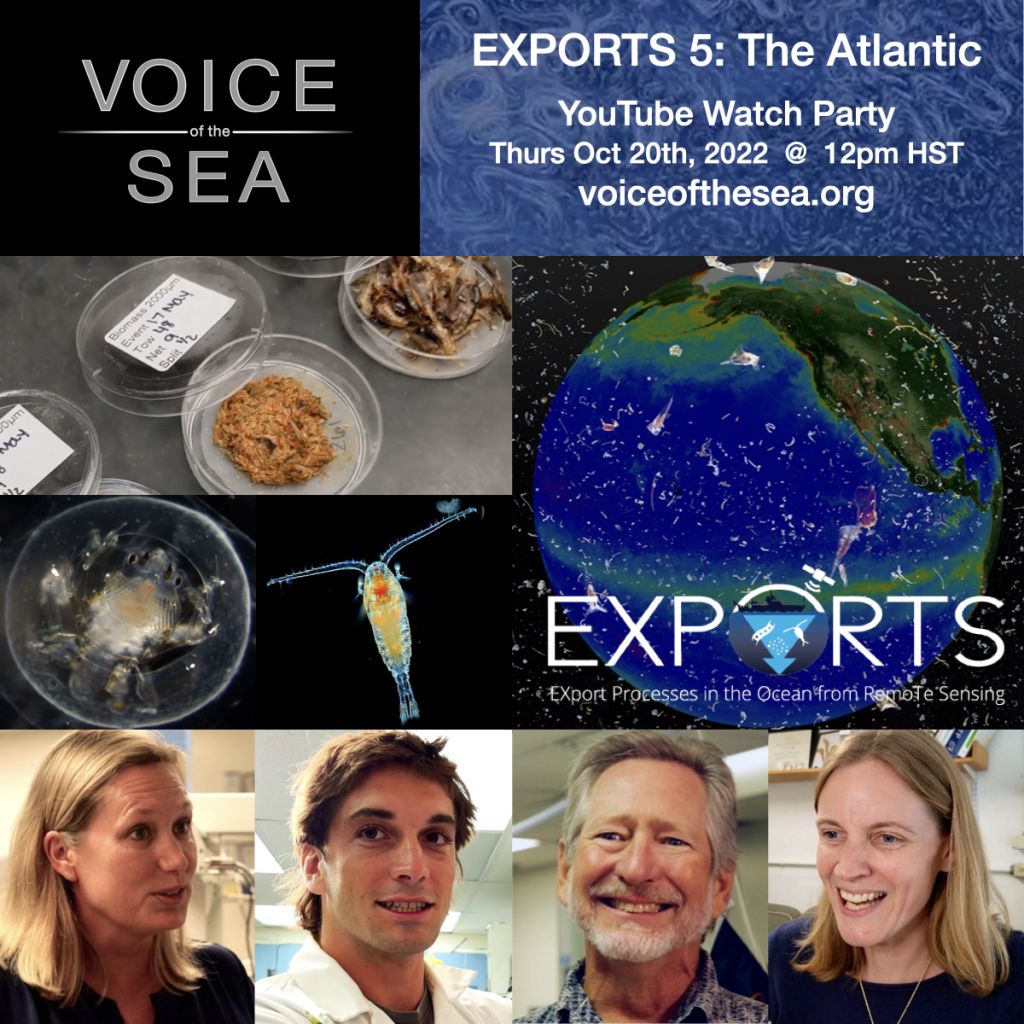 Curriculum Connections:
Additional Resources:
EXPORTS: Export Processes in the Ocean from RemoTe Sensing

University of Hawaiʻi at Mānoa
Bermuda Institute of Ocean Sciences (BIOS)
Select a season of Voice of the Sea