Kumuola Marine Science Education Center
We're on the East side of Hawaiʻi Island as part of our series on loko iʻa (traditional Hawaiian fishponds). We visit the Kumuola Marine Science Education Center to learn about efforts to rehabilitate the Waiāhole and Kapalaho loko iʻa —located within the 'ili kūpono of Honohononui, the ahupua'a of Waiākea, and the moku of Hilo.  
Kumuola is working with haumāna (students) as well as field and industry experts to maximize the health of the Native Hawaiian mullet, ʻamaʻama, in their loko iʻa. We talk-story about the community involved with Kumuola, the history of the loko iʻa under their care (Waiāhole and Kapalaho), the work involved in rehabilitation, and the research that is aiding their process.
Watch the trailer for Season 8, Episode 7 on Vimeo or on YouTube, or with English subtitles on Vimeo.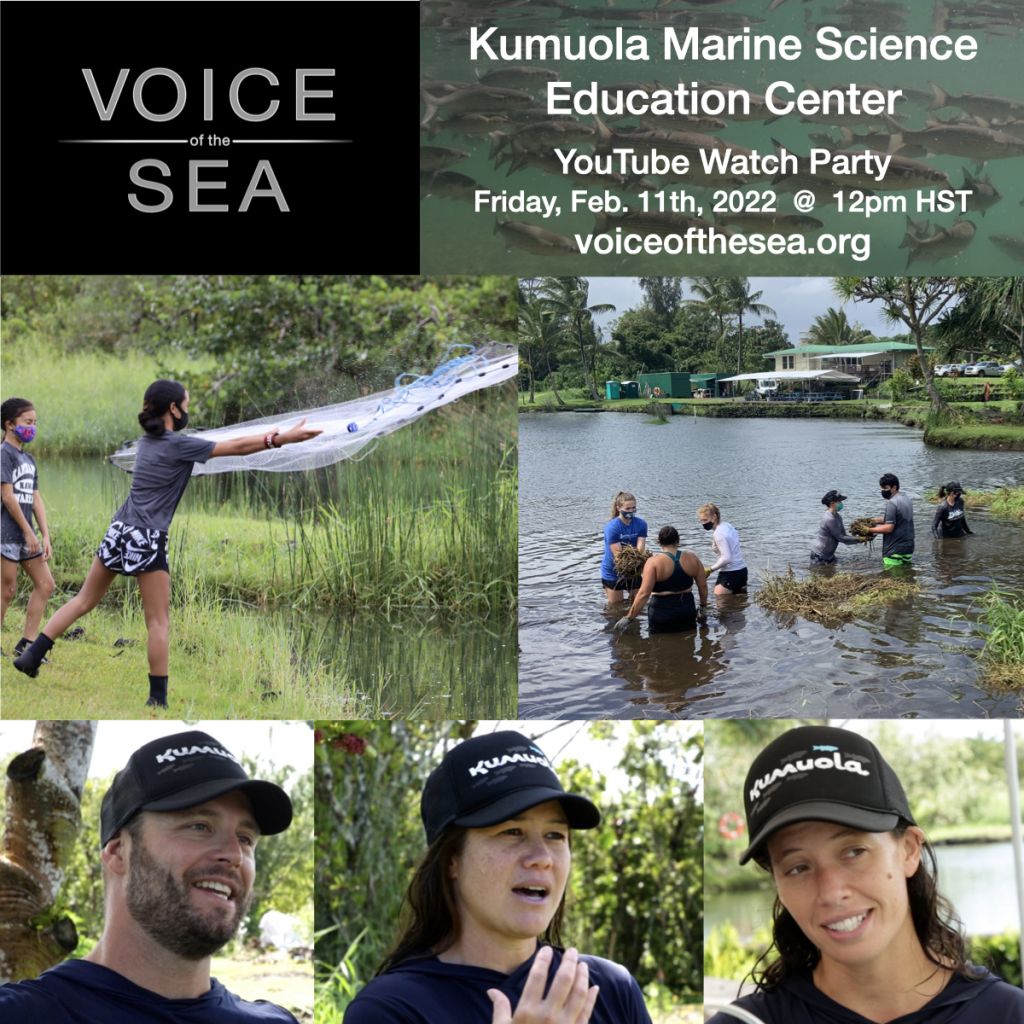 Curriculum Connections:
Additional Resources:
Kumuola Marine Science Center
The Kumuola Marine Science Education Center is a cross-functional collaboration between Kamehameha Schools' Hālau Kupukupu-Research & Development division of Kamehameha Hawaiʻi, Kealapono-Community Education division of KS Community Engagement & Resources, and a broad range of community stakeholders from East Hawaiʻi region and beyond.
Select a season of Voice of the Sea