We're rehabilitating green sea turtles (honu) with the Maui Ocean Center Marine Institute. We rescue a turtle, learn about the latest techniques in turtle care, and witness the release of recovered patient MA164. Then, we explore the Maui Ocean Center and talk-story with the center's cultural advisor and general manager.
Watch the trailer for Season 8, Episode 6 on Vimeo, on YouTube, or with English subtitles on Vimeo.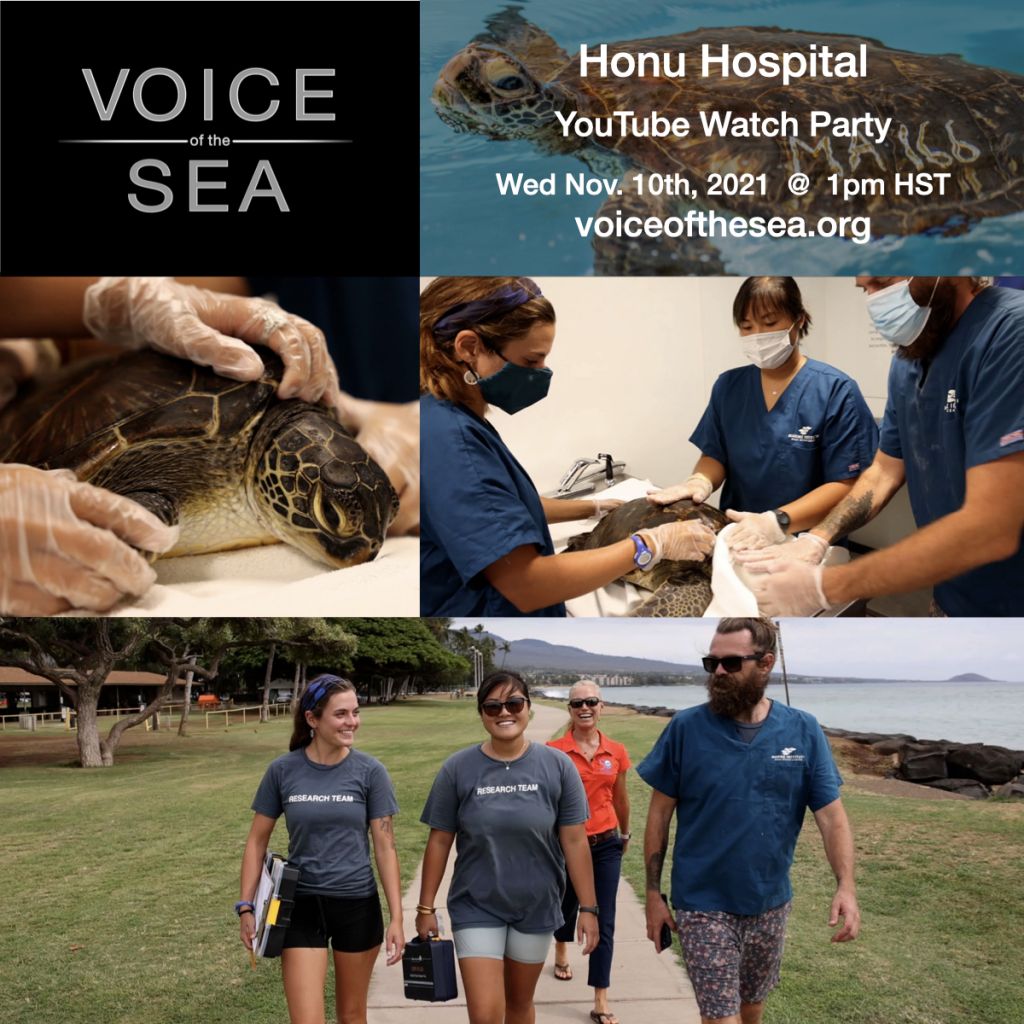 Curriculum Connections:
Report a Tagged or Injured Sea Turtle:
Maui Sea Turtle Stranding (and Injury) Hotline: 808-286-2549

Statewide Marine Animal Response Hotline: 888-256-9840
Statewide Hawaiʻi Marine Animal Response: Website
Additional Resources:
Maui Ocean Center Marine Institute (MOCMI):

Mission to inspire lifelong environmental stewardship and ensure the survival of coral reefs and sea turtles in Hawaiʻi through science-based conservation efforts, education, and outreach

.
Maui  Ocean  Center (MOC): Mission to foster understanding, wonder, and respect for Hawai'i's marine life. E hi'i a maopopo kaho'oha'oha'o ana a me ka hō'ihi no ka Hawai'i ola ma ke kai.
MOC Marine Institute works in collaboration with NOAA Fisheries. All sea turtle response, rehabilitation, and tagging authorized under NOAA Permit: 21260.
Select a season of Voice of the Sea