We're on Hawaiʻi island in the district of Hilo, along the stretch of coastline known as Keaukaha—learning about loko iʻa, traditional Hawaiian fishponds—and the partnerships that make the Loko Iʻa in the district of Hilo so successful!
Journey with us as we meet the individuals who have taken on the cultural responsibility, kuleana, to steward these special places, build partnerships, and revitalize the productivity of loko iʻa along Keaukaha. We visit with Kamala Anthony and Manoa Johansen, founders from the community organization Hui Hoʻoleimaluō at Honokea Loko (along with Nāhōkū Kahana). Next, we head inland to an area known as Kaumaui, where we talk with educator, Sheri Frias, and students from Ka ʻUmeke Kāʻeo, who are working with Hui Hoʻoleimaluō  to rehabilitate the Kaumaui loko wai (fresh water ponds). Then, we head back oceanside to Hale o Lono Loko Iʻa, where we talk with the caretaker and communications officer, Luka Kanakaʻole, from the Edith Kanakaʻole Foundation. 
Watch the trailer for Season 9, Episode 1 on Vimeo or on YouTube, or with English subtitles on Vimeo.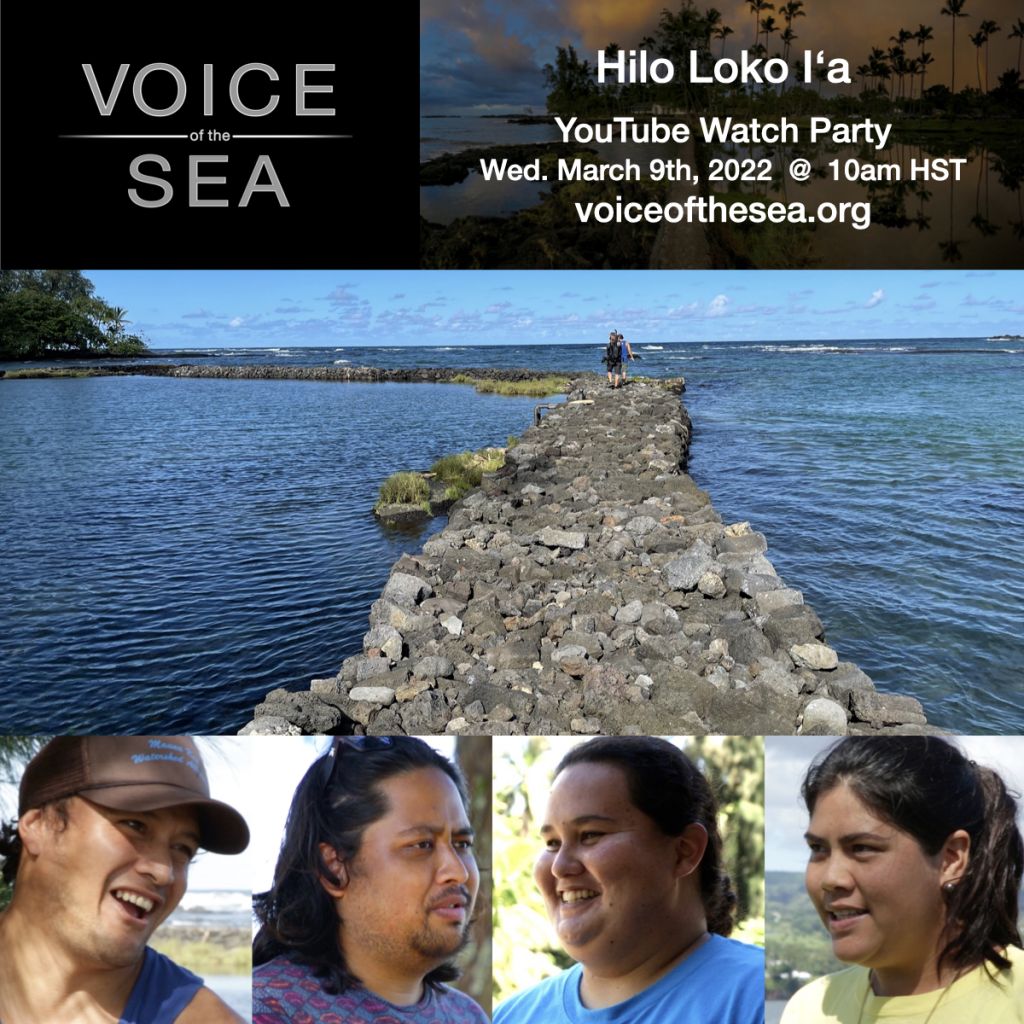 Curriculum Connections:
Additional Resources:
Ka ʻUmeke Kāʻeo
Hale o Lono Loko Iʻa
Keaukaha Community Association
Hawaiʻi County Parks: Map
Select a season of Voice of the Sea