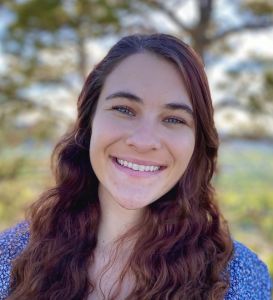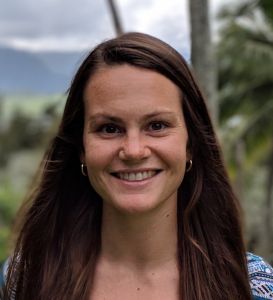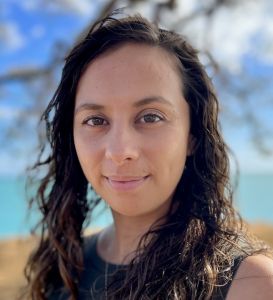 Three graduates from University of Hawai'i at Mānoa in prestigious marine policy fellowship in Washington, D.C.
July 20, 2023

(Honolulu, HI) – Three graduate students from the University of Hawai'i at Mānoa, Gina Selig, Sarah Tucker, and Emily Young, are spending one year focusing on critical marine policy issues in Washington, D.C. representing the University of Hawai'i Sea Grant College Program as John A. Knauss Marine Policy Fellows.
The students were selected out of a highly competitive pool of applicants from across the nation to serve in either the legislative or executive branch of government.
"The Knauss Fellowship offers graduate students the invaluable opportunity to put their academic knowledge to practice in tackling marine, coastal, and Great Lakes management and policy challenges at the federal level," said Jonathan Pennock, PhD, National Sea Grant College Program director.
Throughout Gina Selig's scientific career, she has sailed on multiple expeditions in the Pacific Ocean supporting deep-sea exploration and research as well as hydrographic surveying in remote parts of Southwest Alaska, which makes the opportunity to spend a year in the National Science Foundation's (NSF) Office of Polar Programs an extremely valuable learning experience.
She noted "I'm truly honored and grateful for the opportunity to work in NSF's Office of Polar Programs as the environmental policy fellow. I feel lucky to be placed in this unique position that has such an important role in protecting and preserving Antarctic wildlife and ecosystems. The position not only aligns with my interests in the management of marine and terrestrial protected areas and assessment of environmental impacts, but also provides a once in a lifetime opportunity to experience this incredible ecosystem and witness the transformative work of OPP firsthand with a deployment in Antarctica. I look forward to contributing and learning in this dynamic, varied, and fast-paced position."
Sarah Tucker's interest in ocean science and conservation is motivated by her ability to share its curiosities and importance with others, which was a focus of her PhD work in marine biology examining the ecological and genomic diversity of the world's most abundant organisms: the marine bacteria SAR11. She also investigated phytoplankton communities within and adjacent to the Heʻeia National Estuarine Research Reserve and their roles in water quality and food-web dynamics.
She said "Working in the Arctic Research Program and communications at GOMO, the Global Ocean Monitoring and Observing Program at NOAA, aligns with my interests in ocean biogeochemistry and observations while expanding my knowledge of ocean policy and climate change impacts. Because the Arctic is warming much faster than the rest of the planet, and this poses many societal, scientific, and policy challenges, there are lots of opportunities to explore new ideas and collaborations. I look forward to engaging with national and international stakeholders, policymakers, and NOAA scientists, and communicating the critical work being done in the Arctic and within NOAA."
Throughout her academic career, Emily Young has been deeply involved in science communication, teaching, and outreach activities, all of which have significantly shaped her career pathway towards the John A. Knauss Marine Policy Fellowship. Her role at the Bureau of Ocean Energy Management (BOEM), within the Department of the Interior, provides her with the opportunity to develop climate science expertise in the context of the offshore and deep-sea habitats that she is already passionate about.
She said "One of the most valuable aspects of the Knauss fellowship is being granted the opportunity to dive into something new. My role as "climate science liaison fellow" at BOEM allows me to build on my existing expertise in offshore, deep-sea habitats, while also developing new expertise in climate science. At the same time, I'm learning how the federal government operates, and witnessing firsthand how science is incorporated into decision-making."
This year's class of 86 fellows comprises students and recent graduates from 62 distinct universities, including 16 from nine minority-serving institutions. The fellows represent 29 of the 34 Sea Grant programs, and they completed coursework and research in a range of fields, such as biology, chemistry, ecology, engineering, environmental science and management, law, marine and coastal sciences and policy, and several disciplines of oceanography.
Since 1979, over 1,550 fellows have completed the one-year Knauss fellowship program, applying their experience to lasting careers in science, policy, and public administration.
The University of Hawai'i Sea Grant College Program is part of the University of Hawai'i at Mānoa's prestigious School of Ocean and Earth Science and Technology. It supports an innovative program of research, education, and extension services directed to increasing sustainability of coastal and marine resources and resilience of coastal communities of the state, region, and nation. Science serving Hawai'i and the Pacific since 1968.