Knauss Fellow 2023
Education
Ph.D. Biological Oceanography, University of Hawaiʻi at Mānoa
MSci Marine Biology, University of Southampton, UK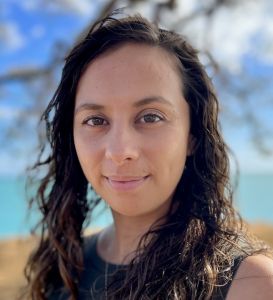 Address:
2525 Correa Road, HIG 238
Honolulu, HI 96822
Emily Young joins the 2023 Hawaiʻi Sea Grant Knauss cohort as an executive fellow and is hosted in the Office of Environmental Programs at the Bureau of Ocean Energy Management (BOEM), within the Department of the Interior. BOEM is responsible for managing offshore resources, such as oil, gas, and renewable energy, as well as marine minerals, in an environmentally and economically responsible way. Emily's role as "Climate Science Liaison Fellow" is to enhance the efficacy and value of climate science knowledge and literacy throughout BOEM's activities and policy decisions.
Emily completed her PhD degree in biological oceanography in January 2023, focusing on deep-sea ecology. Her dissertation investigated the biodiversity, ecosystem functioning, and food webs of "organic falls," habitats created when whale carcasses and woody material sink to the deep-sea floor. Prior to pursuing her PhD degree, Emily received an integrated Master's degree in marine biology from the University of Southampton, UK, in 2014.
Throughout her academic career, Emily has been deeply involved in science communication, teaching, and outreach activities, all of which have significantly shaped her career pathway towards the John A. Knauss Marine Policy Fellowship. Her role at BOEM provides her the opportunity to develop climate science expertise in the context of the offshore and deep-sea habitats that she is already passionate about. Overall, Emily is excited to learn how science is incorporated into federal decision-making to support environmentally-responsible resource management.