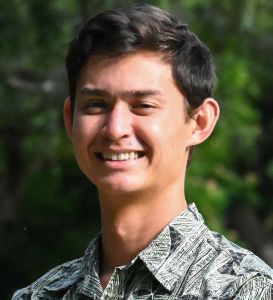 Address:
2525 Correa Road, HIG 238
Honolulu, HI 96822
Joel Burgess is a 2022 Peter J. Rappa Fellow at the University of Hawai'i Sea Grant College Program. Joel is from San Diego, California and spent childhood summers with family in Malaysia. He attended the University of Hawai'i for his undergraduate studies where he double majored in philosophy and music. He has recently completed his second year of law school at the University of Hawai'i William S. Richardson School of Law and is a research associate for the law school's Environmental Law Program.
As a Rappa Fellow, Joel will review Act 179 from the 2021 Hawai'i State Legislature that requires sea-level rise hazard exposure statements to accompany the sale or transfer of properties in affected areas. In the course of reviewing Act 179, Joel will research similar disclosure laws from other jurisdictions and draft educational materials for realtors in Hawai'i to reference when selling or transferring properties that are vulnerable to inundation as a result of sea-level rise. Through this project Joel hopes to ensure that home buyers, especially first-time property owners, fully understand the risks of buying properties in the face of rising-sea levels.