Coastal Community Resilience Specialist
Education
MS Natural Resources and Environmental Management, UH Mānoa
BA Interdisciplinary Studies (Community Planning), UH Mānoa
BA ʻŌlelo Hawaiʻi (Hawaiian Language), UH Mānoa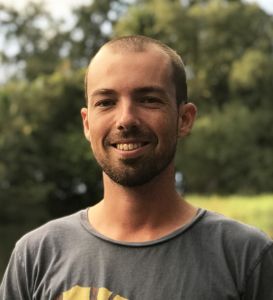 Email:
nfarrant@hawaii.edu
Address:
66-632 Kamehameha Hwy., Rm 203
Haleiwa, HI 96712
Nick Kawelakai Farrant is an extension agent jointly serving Hawaiʻi Sea Grant and the North Shore Community Land Trust, a Haleʻiwa, Hawaiʻi-based non-profit organization. At present, Kawela devotes the majority of his effort to implementing resilience initiatives on a 35-acre coastal, freshwater wetland restoration site in Waialeʻe, Oʻahu. These efforts include restoring and protecting native species; refurbishing traditional Kanaka Maoli (native Hawaiian) agricultural and aquacultural infrastructure, including Kalou Fishpond and 20 acres of loʻi kalo; and initiating community outreach and education projects. Ultimately, the vision for Waialeʻe is to restore a resilient and abundant bio-cultural landscape which considers all aspects and residents of the place. Kawela also supports similar community-based coastal restoration projects at Kalaeokaunaʻoa (Kahuku Point) and Paumalū (Sunset Beach).
Kawela is a lifelong resident of the North Shore of Oʻahu and prior to his current role, he worked with NSCLT in various capacities for eight years. As such, he has a deep passion for the region and addressing the environmental, economic, social, and cultural issues it faces alongside coastal communities globally.