Ocean and Coastal Ecosystem Health Specialist
Education
PhD in Marine Biology, with a specialization in Ecology, Evolution, and Conservation Biology, UH Mānoa
BA in Environmental Science, Boston University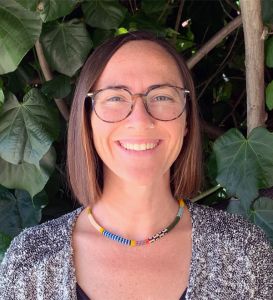 Email:
enalley@hawaii.edu
Address:
2525 Correa Rd., HIG#238
Honolulu, HI 96822
Eileen Nalley is an Ocean and Coastal Ecosystem Health Specialist with the University of Hawaiʻi Sea Grant College Program, based at UH Mānoa. She is interested in examining the environmental and human health impacts of marine pollution and shifting land use in the Pacific Islands, with a particular emphasis on environmental justice. She uses interdisciplinary approaches to address diverse topics — ranging from marine debris to historic contamination to ciguatera — in partnership with community resource stewards and multi-stakeholder groups.
Eileen earned her PhD in Marine Biology at UH Mānoa, with dissertation research examining anthropogenic impacts on diet specialization in herbivorous reef fishes at a range of spatial scales using a diversity of tools spanning metabarcoding to meta-analysis. She also developed a series of projects assessing land-based pollutants in commonly consumed reef fishes in Hawaiʻi. As a postdoctoral researcher at the Hawaiʻi Institute of Marine Biology she continued this research in the Marshall Islands and worked with NOAA to develop stressor thresholds to inform coral reef management.