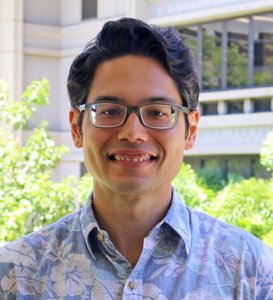 Address:
2525 Correa Road, HIG 238
Honolulu, HI 96822
Ryan is a Master's student in the Department of Urban and Regional Planning at the University of Hawaiʻi at Mānoa with a focus on climate resiliency, food, and sustainability. He is also the president of a small family farm, and served for three years as a US Peace Corps volunteer in Uganda.
As a 2021 Rappa Fellow, Ryan will promote energy resiliency in Hawaiʻi by supporting the development of a Mobility Improvement Plan for the County of Kauaʻi. Funded through the US Department of Energy's Energy Transitions Initiative Partnership Project, this plan aims to increase mobility choices for Kauaʻi's residents and visitors, and support the state's goal of eliminating fossil fuel use in the ground transportation sector by 2045. Ryan will collaborate with the County of Kauaʻi, Sandia National Laboratories, Lawrence Berkeley National Laboratory, and the National Renewable Energy Laboratory to develop a final scope of work for the improvement plan.