Project and Partner Coordinator, Center for Sustainable Aquaculture and Coastal Resources; Aquaculture Extension Specialist
Education
PhD Fish Physiology, University of Hawaiʻi at Mānoa
MS Animal Science, University of Hawaiʻi at Mānoa
BS Biology, University of Redlands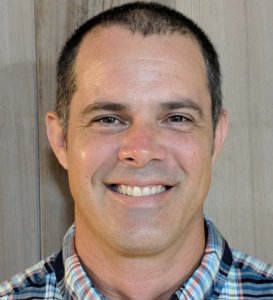 Email:
bradleyf@hawaii.edu
Address:
2525 Correa Road, HIG 212
Honolulu, HI 96822
Bradley (Kai) Fox, serves as a Aquaculture Extension Specialist faculty member at the University of Hawaiʻi Sea Grant College Program (Hawaiʻi Sea Grant). In this role, he performs research, education, and extension activities as part of a newly developed aquaculture hub across Hawaiʻi and the U.S.-affiliated Pacific Islands (USAPI).  His efforts are aimed at developing an integrated/interdisciplinary extension program related to the growth, development, health, and marketing of aquaculture species of importance to community and commercial interests and applications to production challenges in Hawai'i and the USAPI.
Fox is trained as a fish physiologist and has previously worked as an aquaculture extension specialist at UH Mānoa College of Tropical Agriculture and Human Resources and in the private sector in the field of aquaculture for several years.  He earned a bachelor's degree in biology from the University of Redlands, CA in 2000 and a master's and PhD in fish physiology and endocrinology from the University of Hawaiʻi at Mānoa in 2005 and 2008, respectively. He was hired by Hawaiʻi Sea Grant in 2020.