Marine Resource Management Specialist
Education
MS Fisheries and Aquaculture, Louisiana State University
BS Marine Biology, Heriot-Watt University, Scotland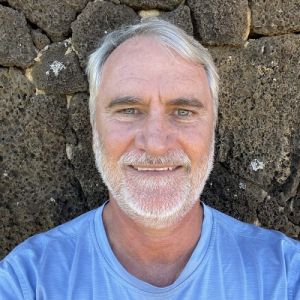 Email:
microellis@gmail.com
Address:
Marine and Environmental Research Institute of Pohnpei
P.O.Box 1005
Pohnpei, FM 96941
Federated States of Micronesia
Simon Ellis is the director of the Marine and Environmental Research Institute of Pohnpei (MERIP) and the Pacific Coordinator/Aquaculture Specialist for the University of Hawaiʻi at Hilo Pacific Aquaculture and Coastal Resources Center (UHH-PACRC). More recently, Simon has joined Sea Grant in promoting sustainable development and climate change outreach efforts in the U.S. Affiliated Pacific Islands through their Indigenous Cultural Heritage program. Efforts focus mainly on building alternative livelihoods with indigenous communities throughout the region, primarily through sustainable aquaculture of sponges, giant clams, corals and Black pearls. More recently, outreach efforts have been focused on the effects of climate change on fisheries and coral reef ecology to better prepare communities for these changes. Ellis also acts as regional liaison for the Pacific Islands Ocean Observing System (PacIOOS) helping to coordinate monitoring activities for a series of inshore water quality monitoring sensors throughout the islands.