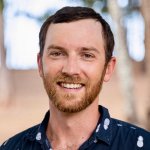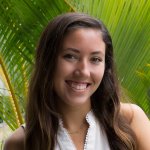 Two Hawai'i graduate students dive into marine policy in Washington, D.C.  
March 19, 2021

(Honolulu, HI) – Two graduate students from Hawai'i, Derek Kraft and Anita Harrington, were awarded the prestigious 2021 John A. Knauss Marine Policy Fellowship and recently began their one-year paid fellowship in Washington, D.C. focusing on critical marine policy issues.
The students are representing the University of Hawai'i Sea Grant College Program and were selected from a highly competitive pool of applicants from across the nation to serve in either the legislative or executive branch of government.
"We are excited to welcome the 2021 class of Knauss fellows and look forward to the skill and perspective that they will provide towards addressing critical marine policy and science challenges," said Jonathan Pennock, National Sea Grant College Program Director.  "As the government and the sciences adapt to new norms for working driven by the COVID-19 pandemic, the Knauss fellowship will create novel opportunities for the fellows to redefine how government and science interact and operate for the benefit of society."
Derek Kraft, who recently completed his PhD in in marine biology at the University of Hawai'i at Manoa, will be spending one year in the NOAA Fisheries Highly Migratory Species Management Division.
As a PhD student his research focused on conservation genetics of sharks, and he developed a shark bite forensics protocol used to identify the shark species involved in bites on surfboards, wetsuits, and even fish. The year at NOAA will provide him with an opportunity to continue his passion for developing policies for the sustainable management of sharks, tunas, and billfish.
He noted "I feel honored to have landed in the Highly Migratory Species Management Division for my Knauss Fellowship. I'm excited for this experience, and hope it leads to a successful career in fisheries management so I can see how my PhD research on conservation genetics of sharks plays into sustainable management of my favorite creatures – sharks!"
During her time at Hawai'i Pacific University completing a master's degree in marine science, Anita Harrington began her pursuit of a career in conservation and environmental stewardship through studying the winged box jellyfish in Hawai'i.
In Washington D.C. she will have the opportunity to work as a science and policy fellow for the U.S. Fish and Wildlife Service (FWS) in the Science Applications Office. She joined the team at a critical time as it begins to focus heavily on integrating critical climate adaptation and resiliency strategies throughout the organization.
Anita said "This year, I will be spending most of my time as a member of the Climate Change Workgroup which is focused on implementing the new administration's climate change goals and policies. I look forward to collaborating with colleagues of diverse backgrounds to provide necessary information on climate change and help bring the topic to the forefront of discussion."
Since 1979, the National Sea Grant College Program has provided fellowships working in federal government offices in Washington, D.C. to over 1,400 early-career professionals who have become leaders in science, policy, and public administration.
The University of Hawaiʻi Sea Grant College Program is part of the University of Hawai'i at Mānoa's prestigious School of Ocean and Earth Science and Technology. It supports an innovative program of research, education and extension services directed to the improved understanding and stewardship of coastal and marine resources of the state, region and nation. Science serving Hawai'i and the Pacific since 1968.