Knauss Fellow 2021
Education
MS Marine Science, Hawaiʻi Pacific University
BS Marine Conservation Biology & Oceanography, University of North Carolina, Wilmington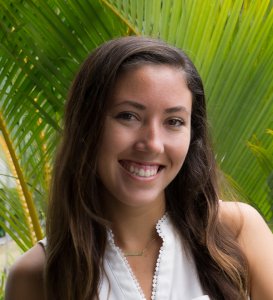 Address:
2525 Correa Road, HIG 238
Honolulu, HI 96822
Anita is spending her Knauss Fellowship year working as a Science and Policy Fellow for the U.S. Fish and Wildlife Service (FWS) at Science Applications Headquarters. She joined the team at a very busy but exciting time for Science Applications as they begin to focus heavily on integrating critical climate adaptation and resiliency strategies throughout the FWS.
Growing up exploring the Great Swamp Wildlife Refuge in her hometown and spending her summers along the Jersey shore, Anita became passionate about conservation and environmental stewardship from an early age. While earning her bachelor degrees in Wilmington, North Carolina, Anita was an avid member and leader in her local Surfrider Foundation chapter. During her undergraduate career, Anita was selected as a NOAA Hollings Scholar and spent her Hollings internship at the Channel Islands National Marine Sanctuary in Santa Barbara, assisting with the sanctuary's Condition Report and participating in exciting, ongoing research.
Continuing her journey, Anita then pursued her master's degree in marine science at Hawaiʻi Pacific University, writing and defending her thesis entitled "An Investigation into the Trophic Ecology and Introduction of the Winged Box Jellyfish, Alatina alata, in Hawaiʻi." Anita is honored to follow in her advisor Dr. Brenden Holland's footsteps, a former Knauss Fellow himself.