HANAUMA BAY EDUCATION PROGRAM
There are many ways to become a steward of Hanauma Bay. When considering stewardship opportunities, keep in mind your interests and the time you have available.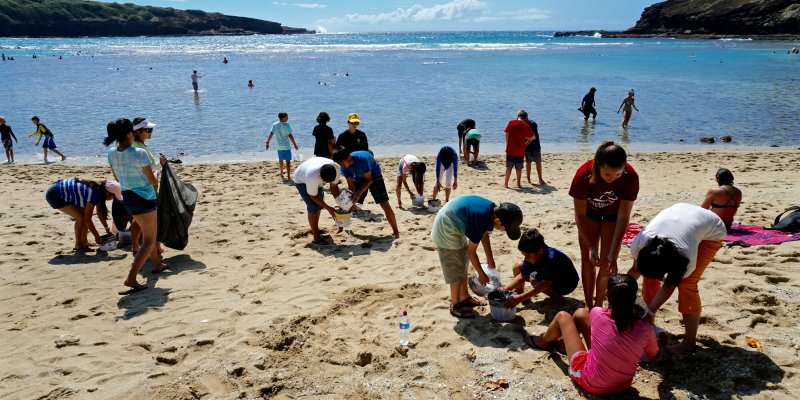 If you would like to contribute your efforts to support the immediate stewardship needs of Hanauma Bay, community service opportunities are available on a shorter-term basis.
Service learning opportunities are well suited to learners at a high school level and above. These cover subjects such as coastal plants, marine debris and marine conservation practices. This type of program requires at least a half-day at Hanauma to complete. You can contact us to plan a stewardship group visit.
Listen to our educational podcast about stewardship at the bay.
If you would like to make a long-term commitment to education and stewardship at Hanauma Bay, consider joining our team of docents as a Hanauma Bay Education Program Volunteer.
Contact the Hanauma Bay Education Program: Phone: (808) 397-5840
Email: hanauma@hawaii.edu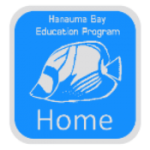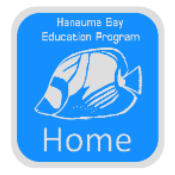 Learn more about the Hanauma Bay Education Program.
Hanauma Bay Education Program
100 Hanauma Bay Rd.
Honolulu, HI 96825
Phone: (808) 397-5840
Email: hanauma@hawaii.edu