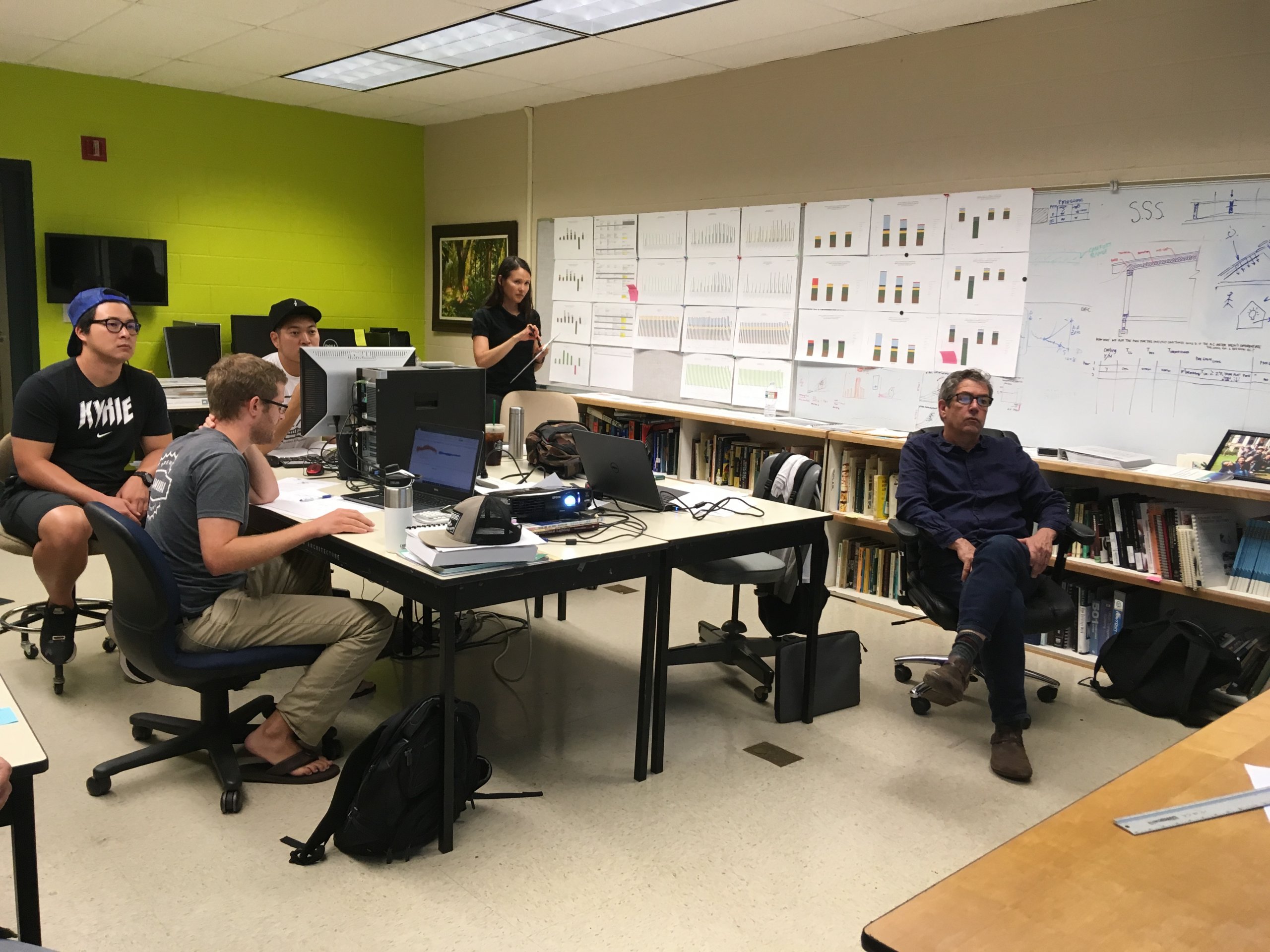 Hawaiʻi Sea Grant and School of Architecture Workforce Development in Sustainability Results in Job Placement for College Students
Relevance: A knowledgeable and highly skilled workforce trained to excel in sustainability-related fields is required to meet Hawaiʻi's goal of 100 percent clean energy by 2045.
Response: Hawaiʻi Sea Grant CSBCD and the School of Architecture ERDL provide undergraduate and graduate students from multiple disciplines the opportunity to receive training and gain invaluable on-the-job experience through employment on sustainable design and energy-related projects.
Result: Paid hands-on training and work-related opportunities were provided for nine (9) students in 2019 and fourteen (14) students in 2018 majoring in architecture, environmental design, engineering (mechanical, electrical, and civil), computer science, animal science, and urban and regional planning.