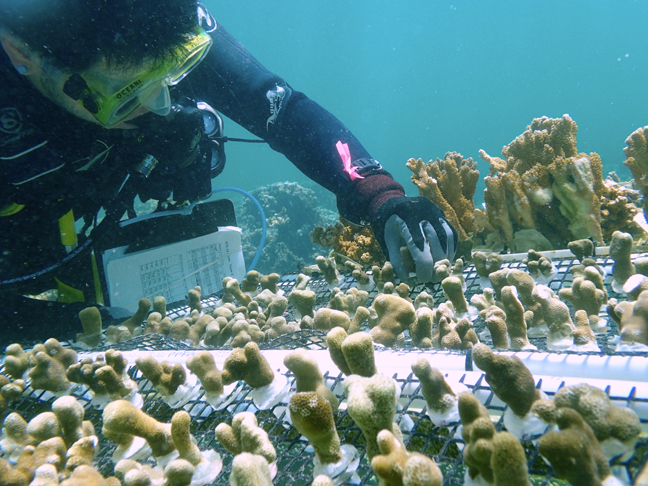 HAWAIʻI SEA GRANT GRADUATE FELLOWSHIP PROGRAM
The Hawaiʻi Sea Grant Graduate Fellowship Program provided skills training to graduate students preparing to become scientists and coastal and ocean resource managers through opportunities to engage in outreach, science communication, and informal education.
The goal of this program is to develop well-rounded scientists versed not only in research but also outreach and science communication. Full-time graduate students working toward advanced degrees related to the marine or coastal sciences receive a paid graduate research assistantship position. Graduate fellows are expected to make good progress toward their degrees, remain in good academic standing, and participate in research that provides them with thesis and dissertation material. Additionally, graduate fellows conduct education and outreach activities to disseminate their work to a variety of stakeholders, including the general public, scientists, resource agencies, and other local decision-makers.
Learn more about Hawaiʻi Sea Grant Research