PAULEY SEMINARS IN SUSTAINABILITY
The University of Hawai'i Sea Grant College Program periodically hosts speakers of the highest distinction through invitations to present a Stephen and Marylyn Pauley Seminar in Sustainability. The University's most prestigious seminar series honors the Edwin W. Pauley Foundation's significant support of the University of Hawai'i, Dr. Stephen Pauley's remarkable individual sustainability efforts, and Mrs. Marylyn Pauley's national and visionary leadership in higher education.
The stature and excitement surrounding the seminars often stimulate associated events such as workshops, legislative hearings, and other activities. Developed and customized for each seminar, these associated activities offer opportunities for in-depth participation of individuals and organizations leading to direct action.
Who are the speakers?
Seminar speakers are individuals with extraordinary achievement and vision in their respective fields and who have demonstrated an ongoing passion to connect scholarship to application for the betterment of humankind. The most recent speaker holds a Nobel Laureate in Economics.
Seminar topics are diverse with academic, social, cultural, economic, and environmental importance and have included medicine and human health, architecture, community design and energy independence, and climate change, among other topics.
When do the seminars occur?
Seminars are only offered when a particularly significant, timely, and critical issue and notable speaker is identified. Four seminars have been hosted to date in 2004, 2006, 2008, and 2012.
Where are the seminars held?
The seminars are well-publicized, public events held on the University's flagship Mānoa campus and draw standing-room-only audiences from all sectors of the community both within and outside the university.
Who hosts the seminars?
The seminars are co-hosted by the University of Hawai'i Sea Grant College Program, School of Ocean and Earth Science and Technology (SOEST), the University of Hawai'i Foundation, and supporting partners with additional funding from community contributions.
Dr. and Mrs. Pauley are special guests of the seminars providing an opportunity to recognize Dr. Pauley's service as an adjunct faculty member of the University of Hawai'i Sea Grant College Program and Mrs. Pauley's service on the University of Hawai'i Sea Grant Advisory Council as well as the philanthropy of the Edwin W. Pauley Foundation.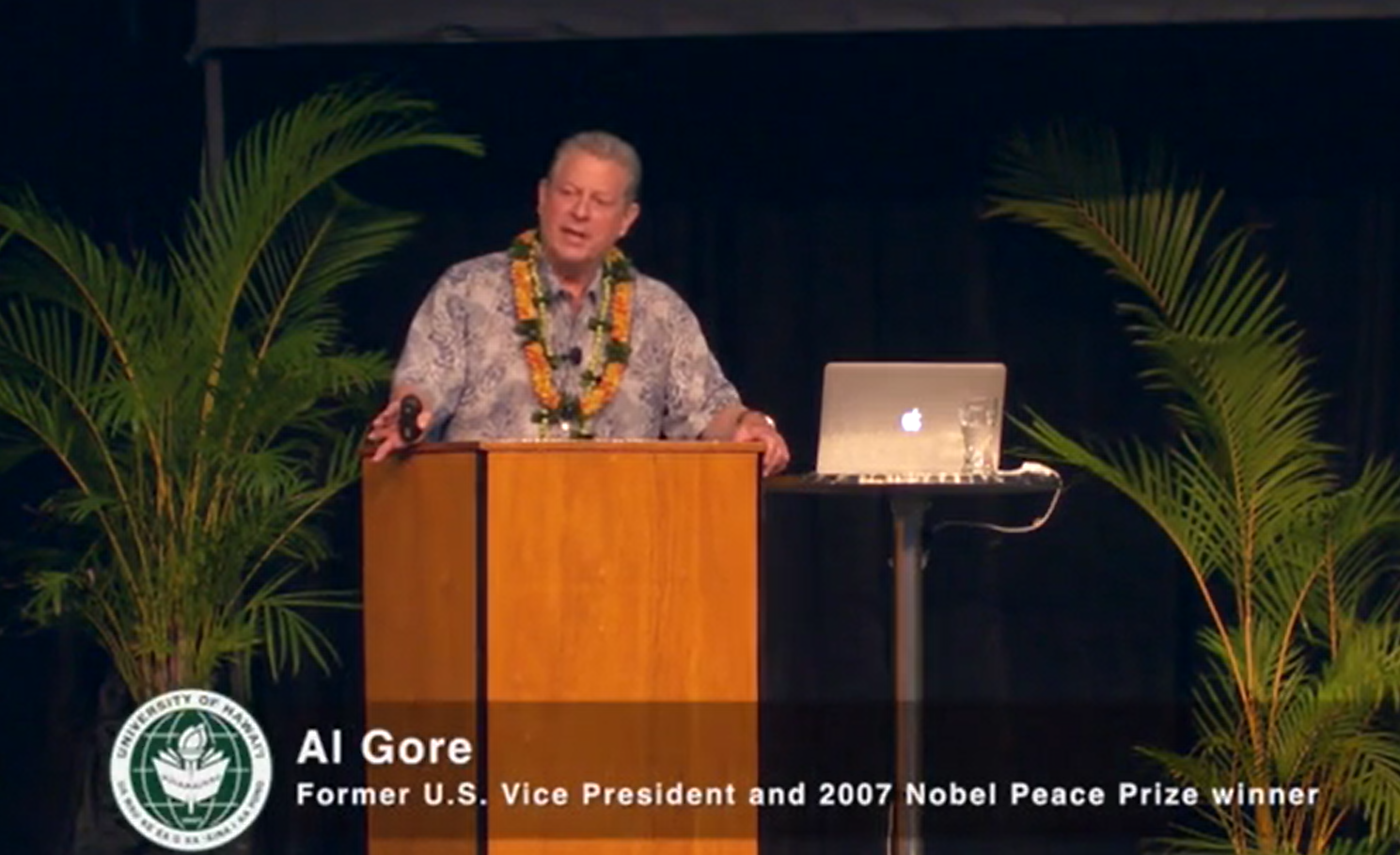 APRIL 15, 2014 PAULEY SEMINAR Former U.S. Vice President Al Gore Vice President Gore, known for his visionary leadership and decades of work on reducing the harmful impacts of climate change. He will be sharing his insights on renewable energy, ...