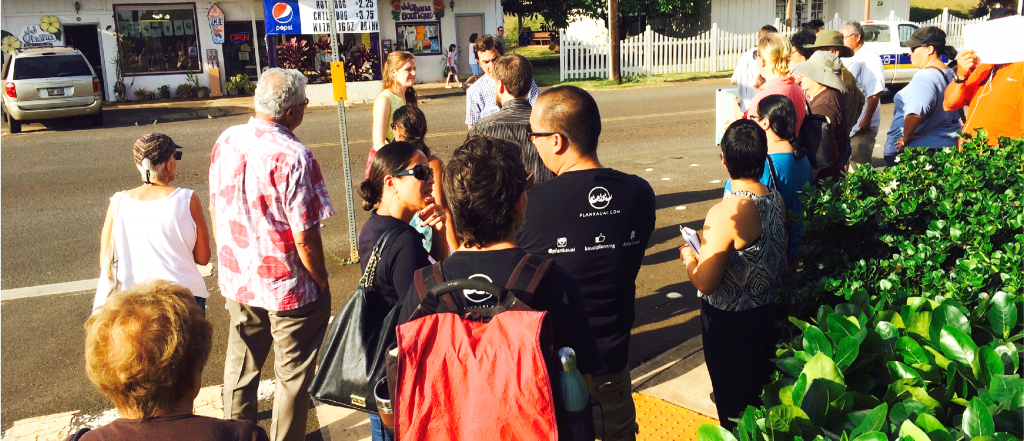 West Kaua

ʻ

i Community Vulnerability Assessment
---
What is a Community Vulnerability Assessment?
Community members are intimately familiar with areas that are vulnerable to natural hazards in places where they live, work, and play. They may know when certain areas flood or may have observed changes over time at their favorite beaches. Climate change exacerbates these hazards, and now is the time to think about solutions and prepare for the future.
A community vulnerability assessment is a process whereby the community comes together to discuss specific areas of concern and identify potential solutions. Who is the community? Anyone who lives or works on the west side, including asset and infrastructure managers, business and land owners, and anyone who cares for the future of their resources.
The process was facilitated by a team from the University of Hawai'i Sea Grant College Program and the Department of Urban and Regional Planning using techniques to help guide and document the conversation, as well as processes for solutions and decision making.  
One such tool is the Vulnerability, Consequences, and Adaptation Planning Scenarios (VCAPS) model that has successfully been used in other coastal communities across the nation (see http://www.vcapsforplanning.org/places.html for places where it has been used). This process, which involves several detailed community meetings and field trips, interweaves the latest scientific data and climate projections with the knowledge of the community.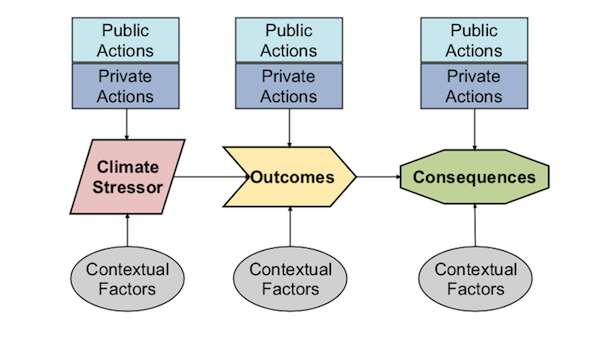 This is a two-year, multi-part project that will produce a vulnerability and adaptation report. The project will inform the West Kauai Community Plan update, a separate process that is being conducted by the Kauaʻi County Planning Department.
What is the West Kauai Community Plan and how is it different than the West Kaua`i Community Vulnerability Assessment?
The West Kaua`i Community Plan is a separate process being led by the County of Kaua`i that covers a myriad of land use and community issues in addition to natural hazards. The Vulnerability Assessment is a parallel process being led by the University of Hawai`i Sea Grant (with County participation) focusing on natural hazards and climate change. The project was designed to generate recommendations that could be incorporated into the West Kaua`i Community Plan. The Vulnerability Assessment can also stand alone be and used to inform other conversations at the local or state level and be used as support for local community initiatives or grant applications.
The West Kauaʻi Community Plan will update the Hanapepe-Eleele Development Plan of 1974 and the Waimea-Kekaha Development of 1977. The County of Kauai Planning Department is leading this this update process with full community participation. The process launched in August 2018 with a series of public events and it is expected to conclude sometime in 2019/2020. The WKCP will implement the County of Kauaʻi General Plan's policies on the regional level and provide recommendations for future land use, transportation, facilities, and infrastructure.