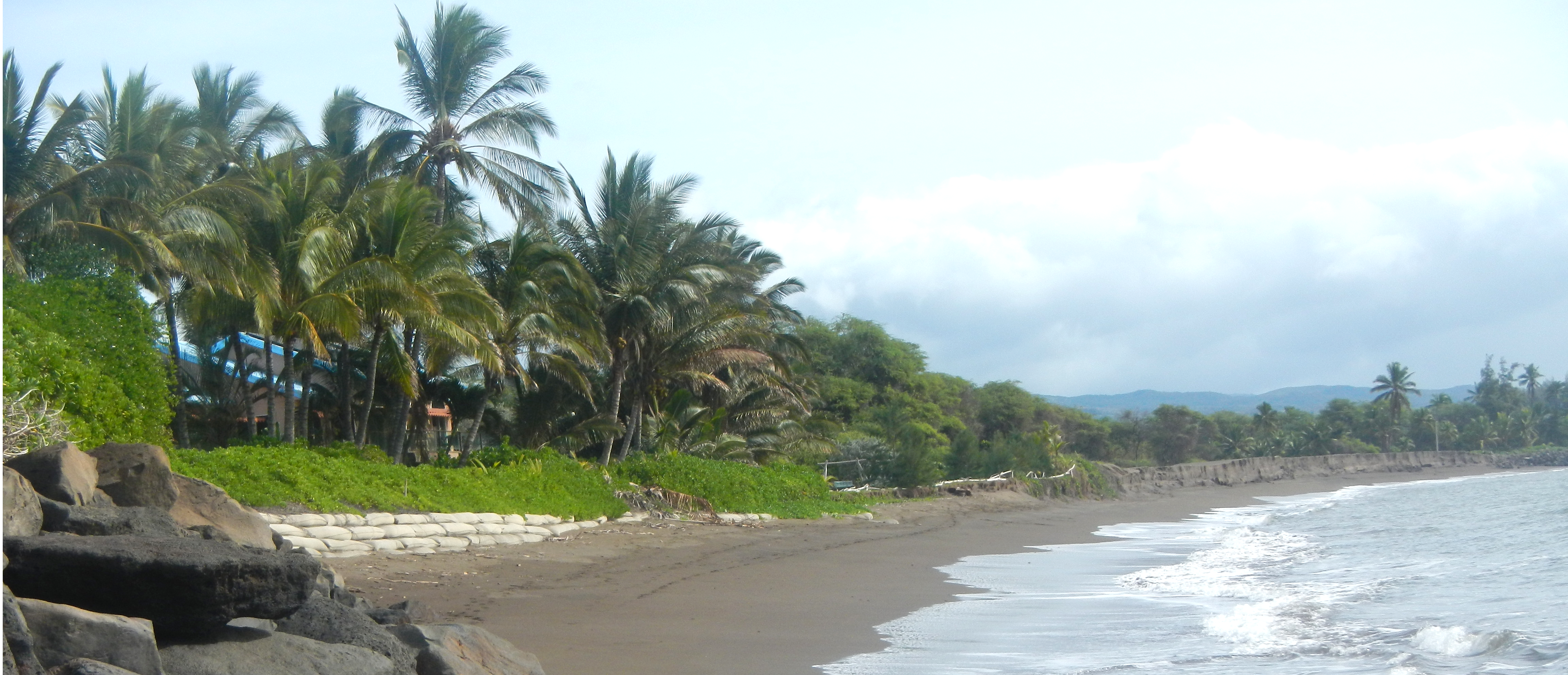 West Kaua

ʻ

i Community Vulnerability Assessment
---
Questions?
Ruby Pap: rpap@hawaii.edu or call (808) 241-4183
---
Mahalo nui loa for participating in the West Kauaʻi Community Vulnerability Assessment (CVA)! We are so appreciative for your continued support, input and involvement throughout this project.  Without your dedication and hard work this project would not have been possible.
As promised, we are excited to present to you the CVA final report. Here is the link to the West Kauaʻi Community Vulnerability Assessment Final Report.  Appendix A and Appendix B are on separate webpages.
About the Project
Like many low-lying coastal regions of the world, the County of Kauaʻi in Hawaiʻi is vulnerable to the impacts of present and future coastal hazards associated with climate change. While the State is generating important mapping and a statewide economic vulnerability assessment showing the potential impacts of future sea level rise, coastal communities have important local knowledge about hazards that greatly informs that data. The West Kauaʻi Community Vulnerability Assessment (Vulnerability Assessment) will work with local west side communities to identify vulnerabilities and generate ideas for adapting to change.  Recommendations for the West Kauaʻi Community Plan, a separate, but related process, will also be generated. This project supports State and County goals to prepare for the impacts of climate change. Ultimately, the outcomes will help guide implementation plans, policies, and adaptation strategies to increase resilience to coastal hazards.
Purpose
The purpose of the vulnerability assessment is to integrate local knowledge with climate science to document resources, places, and facilities in West Kauaʻi that are vulnerable to hazards and to identify adaptation options. Vulnerability to coastal hazards such as flooding and erosion will be documented and evaluated and potential solutions (i.e. adaptations) to reduce vulnerability will be identified.