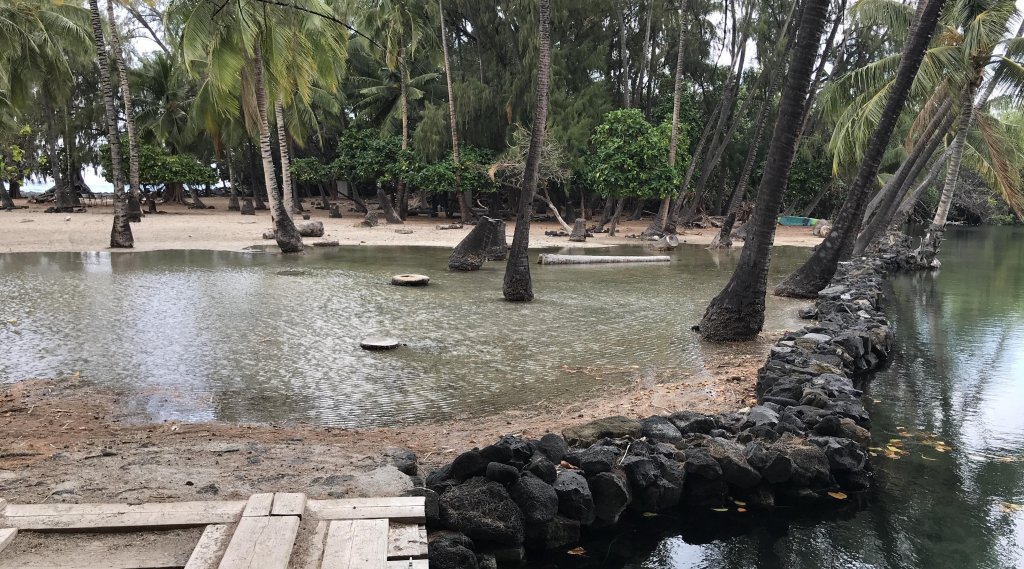 Hawaiian Islands Sentinel Site Cooperative
---
About the Cooperative
The Hawaiian Islands Sentinel Site Cooperative (HISSC) is a collection of four priority sites across the Hawaiian Islands designated by the National Oceanic and Atmospheric Administration (NOAA) as places of particular importance for research, outreach, education, and environmental monitoring related to sea-level rise and climate change. The University of Hawaiʻi Sea Grant College Program and the NOAA Office for Coastal Management partner to coordinate HISSC activities. Broad examples of HISSC efforts include:
Working to improve understanding, long-term planning, preparedness, and adaptation to sea-level rise impacts at HISSC priority sites.

Coordinating across diverse stakeholders and fostering partnerships between community, resource stewards, and researchers at priority sites.

Sharing the best available scientific data to help inform restoration and stewardship at priority sites.

---
Contact Us
Katy Hintzen
Cooperative Coordinator
hintzen@hawaii.edu | (808) 956-3349
---