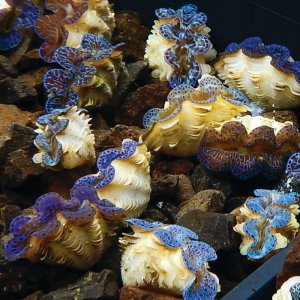 Accessible Professional Development (TSI Aquatic)
Teaching science as inquiry means teaching science as it is practiced. In this form of learning, content is both an end goal as well as a framework for knowledge construction. By testing principles and connections through the generation and interpretation of their own data, students can begin to understand the fundamental underpinnings of science. Teaching through the authentic practice of science involves students learning science as a community process.
The Teaching Science as Inquiry (TSI) program:
Is a supportive, skills- and content-based professional development experience that builds inquiry into teachers' existing professional practice through gradual and sustained implementation of skills within the classroom.
Uses a professional development model developed at Center Director Dr. Kanesa Seraphin's home department at the University of Hawaii at Manoa (UHM), the Curriculum Research & Development Group (CRDG).
Was awarded a Teacher Quality grant from the US Department of Education's Institute of Education Sciences to develop a four part series of professional development institutes for middle and high school teachers, focusing on aquatic science. (Grant period 2010-2013)
Teachers from Oahu, Big Island, Maui, and Kauai will form learning cohorts to be part of in-person workshops and an online learning community.
Was awarded a content development grant from NOAA Pacific Services Center (PSC) to further expand the material used in the TSI Aquatic Science program into a full curriculum, Exploring Our Fluid Earth, for formal and informal educators which includes multimedia and television programming that emphasizes science, technology, engineering, and mathematics careers (STEM) in ocean science (Grant period 2010-2013).
This project address two major problems
There is a tremendous need for a scientifically and technologically literate U.S. citizenry. However, effective science instruction is compromised by teachers who lack experience with or understanding of scientific disciplines but are still expected to facilitate inquiry-based scientific research with their students.
Ocean and aquatic sciences are among the most underrepresented disciplines in K- 12 curricula. Even in Hawaii, where the ocean is a daily part of life and traditional Hawaiian knowledge practices recognize the need to protect the connection between the land and sea, traditional knowledge is rarely connected to school learning. Thus, interest in ocean science in Hawai'i is high, but there is a need for improved content knowledge.
Download a flyer with more information about the TSI program here, or download a paper published on the TSI program in the Journal of Science Education International.