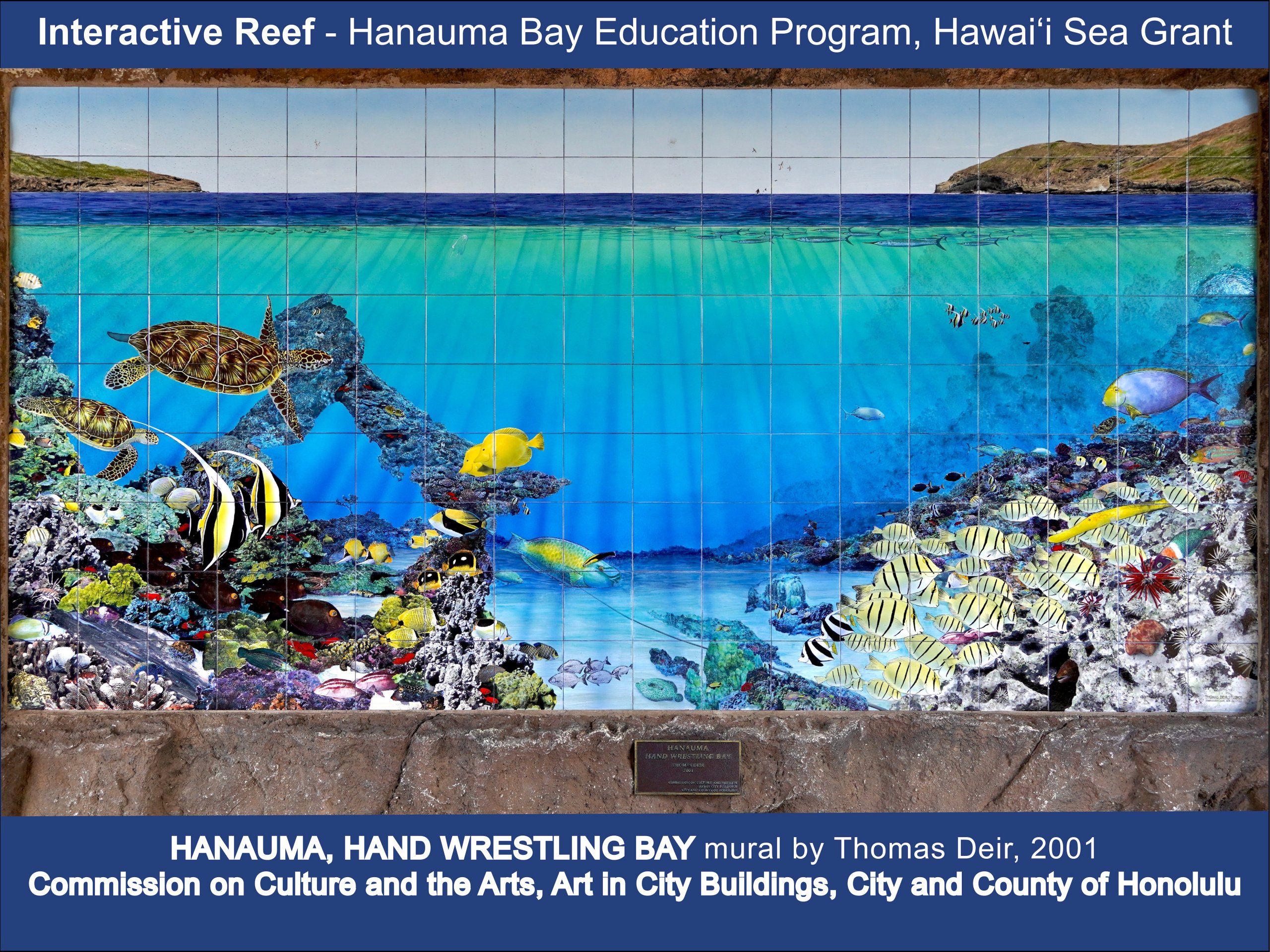 Manini
Manini - Convict Tang - Acanthurus triostegus
Found in large schools. Feeds on algal reef flats. Named convict tang for the six vertical bars going down the body. The Hawaiian species has a small black bar under the pectoral fin.
'Ōlelo No'eau: Ka i'a a ke kualau i lawe mai ai.
The fish brought in by the rain at sea. The spawn of the manini fish that came to the islands by the millions during the summer months. They were said to come after a shower at sea, in the early morning.