ULANA ʻIKE
CENTER OF EXCELLENCE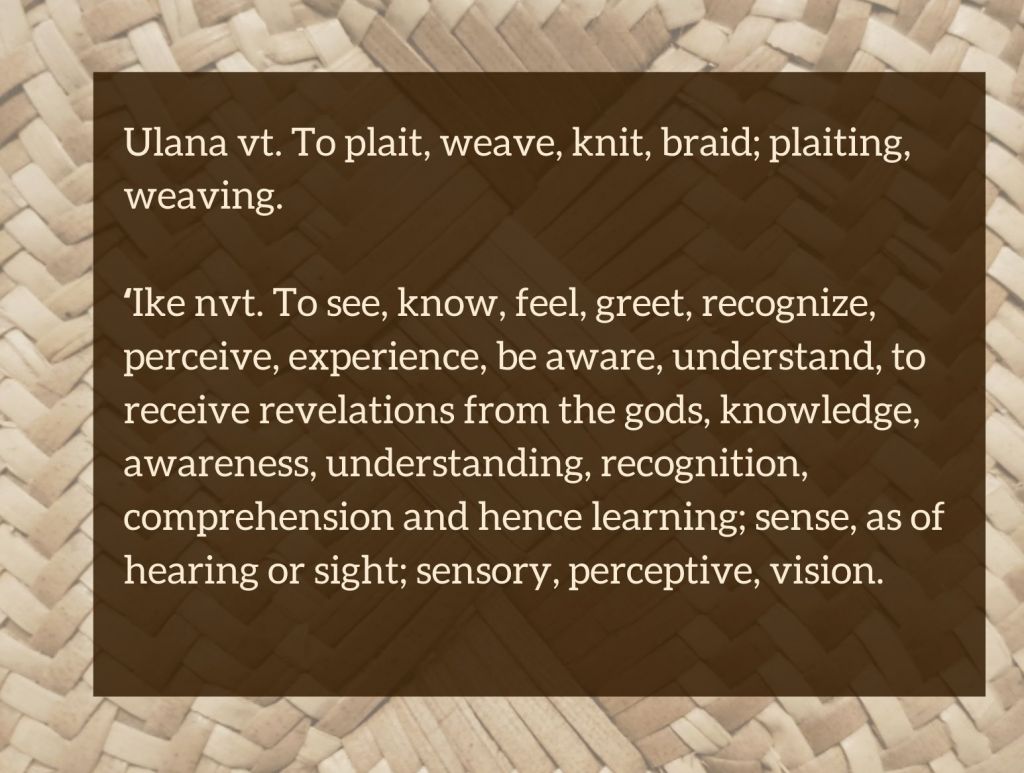 In choosing the name Ulana ʻIke (Knowledge Weaving), we engaged and received guidance from other Indigenous scholars in our center, Pelika Andrade, Mehana Vaughan, and Punihei Lipe. We drew upon the archetypal imagery of weaving or braiding together distinct knowledge systems. Across Moananuiākea, the hala plant (Pandanus tectorius) is foundational to the Pasifika identity, featuring prominently in cosmogonic origin stories and mythologies. Ulana, or weaving leaves of the hala tree for canoe sails, building materials, and mats, is a practice shared by the people of Moananuiākea.
Embracing this imagery and metaphor connects the scholarship and work of this Center to a broader community of Indigenous scholars and activists dedicated to elevating Indigenous knowledge who also utilize weaving metaphors and images in their work. The practice of weaving together knowledges can be uncomfortable and challenging especially when applied across knowledge systems that occupy different positions of privilege and power. However, in this place of discomfort, there is also a tremendous opportunity for growth.
Learn more about the Ulana ka ʻIke Center of Excellence
Ulana ʻIke Center of Excellence
Director
Rosie Alegado
rosie.alegado@hawaii.edu
Projects & Partnerships Coordinator
Katy Hintzen
hintzen@hawaii.edu

Each pattern represents a Center of Excellence. Learn more about the cultural connections and meanings behind them.