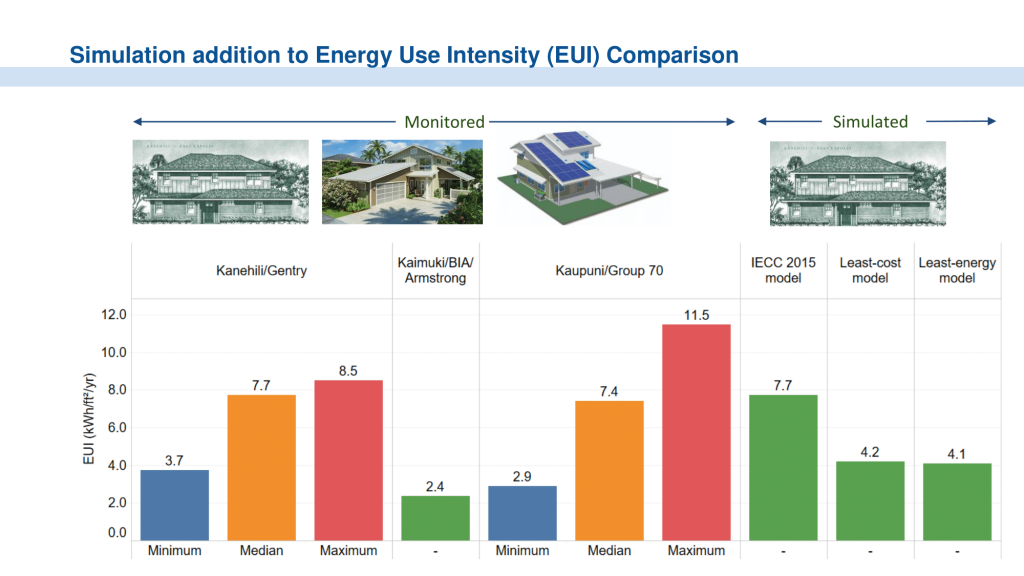 Zero Energy Home Design Webinar
This free webinar provides guidance on net zero energy design for architects, contractors and others involved in low-rise residential development. Topics:
Recent UH research on how Hawai'i homes consume energy
Cost effective beyond-code energy efficiency strategies
Integrating solar energy for net-zero performance
Presenters: Wendy Meguro, Assoc. Prof., UH Sea Grant/School of Architecture, Eileen Peppard of UH Sea Grant, Rocky Mould of Hawai'i Solar Energy Association and energy consultant Erik Kolderup, P.E.
This on-demand webinar is a recording of a free webinar hosted by the Hawai'i State Energy Office on December 2, 2021. It qualifies for 1 AIA/CES LU (HSW). To earn the AIA credit, please take the quiz and provide your AIA membership number.