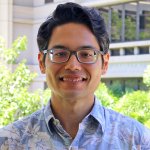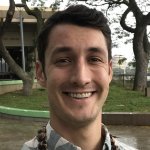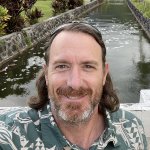 Hawai'i Sea Grant honors life and legacy of Peter J. Rappa through summer graduate fellowship
August 6, 2021
Today we will be honoring the life and legacy of Peter J. Rappa, a long-time University of Hawai'i Sea Grant College Program (Hawai'i Sea Grant) faculty who pioneered Sea Grant's focus on sustainable coastal development and smart building design. Every summer we provide talented graduate students with the unique opportunity to follow in his footsteps by offering paid summer fellowships focusing on many different aspects of coastal sustainability and resilience.
Today at 3:00pm you can hear from Jay Moorman, a graduate of the University of Hawai'i at Mānoa School of Architecture and landscape architecture program who explored streamside stewardship opportunities and challenges.
You will also hear about Kaua'i's readiness to join the National Flood Insurance Program which could help residents of Kaua'i reduce their insurance premiums from Gabriel Leggott, a law student at the William S. Richardson School of Law.
Lastly, in an effort to eliminate fossil fuel use in the ground transportation sector, Kaua'i was selected to participate in the U.S. Department of Energy's Energy Transitions Initiative Partnership Project. Ryan Ringuette from the University of Hawai'i at Manoa Department of Urban and Regional Planning will present on his efforts to support the County of Kaua'i achieve this goal.
Please RSVP and join us! https://t.co/D333TCmQ3K?amp=1
To learn more about the Peter J. Rappa Sustainable Coastal Development Fellowship offered in the summer visit: https://seagrant.soest.hawaii.edu/about/opportunities/