HANAUMA BAY EDUCATION PROJECT
What does it take to be a volunteer at Hanauma Bay? No experience is necessary! We ask that you have a passion for volunteering, good communication skills, and the ability to get along with a variety of personalities. You must be able to commit to a period of at least 6 months and be at least 16 years of age. Younger volunteers may be considered if they team up with an adult supervisor. The HBVP also offers a Youth Stewardship volunteer program for high school students that are interested.
The application process:
Fill out and turn in the application
Wait for an interview
Schedule and complete 3 shadow shifts
Attend 16 hours of free training
Choose your weekly schedule
Start volunteering!
Download and complete the HBEP Volunteer Application.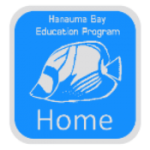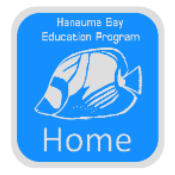 Learn more about the Hanauma Bay Education Program.
Hanauma Bay Education Program
100 Hanauma Bay Rd.
Honolulu, HI 96825
Phone: (808) 397-5840
Email: hanauma@hawaii.edu