Pacific Islands Climate Adaptation Science Center Communications Lead
Education
MA Communications, University of Hawaiʻi at Mānoa
BA Communications, University of Hawaiʻi at Mānoa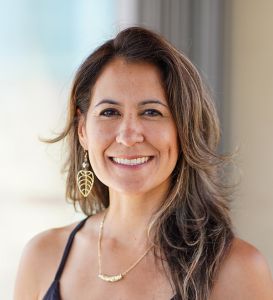 Address:
2525 Correa Rd., HIG 211
Honolulu, HI 96822
Anela Akana is the Communications Lead for the Pacific Islands Climate Adaptation Science Center (PI-CASC). She is responsible for all aspects of internal and external communication, brand management, and marketing strategies.
Hailing from Papakōlea, Oʻahu, Anela is an alumna of the University of Hawaiʻi at Mānoa. She has a varied background in communications. Her time in high-volume sales teams at a handful of print magazines served as a springboard into a career in marketing and communications. She's since worked in different industries conducting public relations, organizational communications, project management, marketing strategy, content creation, graphic design, and digital media.