Marine Aquaculture Technician
Education
MS Fish Physiology and Endocrinology, UH Mānoa
BS Natural Resources and Environmental Management, UH Mānoa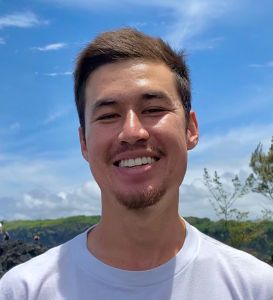 Address:
2525 Correa Road, HIG 238
Honolulu, HI 96822
Danny is a Marine Aquaculture Technician with Hawaiʻi Sea Grant. In his role, he manages the construction, development, operation, and maintenance of an integrated multi-trophic aquaculture (IMTA) system at Waikalua Loko Iʻa. He works with researchers, administrators, managers, and partners involved in the development of nursery protocols for fish and macroalgae culture, geared to producing educational curricula and technical manuals.
Prior to joining Hawaiʻi Sea Grant, Woo worked as a Junior Extension Agent on Oʻahu, developing and presenting training and extension activities to promote freshwater fish culture. Danny has a M.S. in fish physiology and endocrinology and a B.S. in natural resources and environmental management from the University of Hawaiʻi at Mānoa.