Coastal Lands Program Coordinator
Education
MMA Marine Affairs, University of Rhode Island
MS Physical Oceanography, University of Washington
BS Marine Environmental Science, United States Coast Guard Academy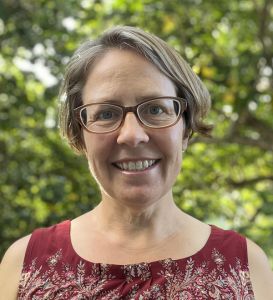 Address:
2525 Correa Rd., HIG 239
Honolulu, HI 96822
Amy serves as the Coastal Lands Program Coordinator with Hawaiʻi Sea Grant and the Department of Land and Natural Resources' (DLNR) Office for Conservation and Coastal Lands (OCCL). Her role as a Sea Grant Extension Agent is to provide scientific and policy support and program coordination support to the OCCL on issues including improved understanding of coastal processes, mitigation of coastal erosion and other coastal hazards, beach conservation and restoration, appropriate coastal land use, environmental document and regulatory permit reviews, and coastal management policy compliance and development, including interagency and public engagement.

Amy has a background in maritime and environmental policy addressing a variety of coastal and ocean use challenges with the U.S. Coast Guard. She earned a Master of Marine Affairs degree from the University of Rhode Island in 2019, with a focus on coastal zone management and integration of federal and state policies and programs to best address emerging challenges to coastal ecosystems and human uses.