Knauss Fellow 2022
Education
MS Oceanography, University of Hawaiʻi at Mānoa
BS Earth Science (Ocean Science), Oregon State University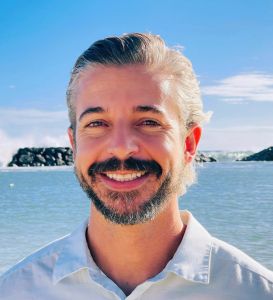 Address:
2525 Correa Rd., HIG 238
Honolulu, HI 96822
Sean Mahaffey will join the 2022 Hawaiʿi Sea Grant Knauss cohort as an executive fellow and will be hosted in the NOAA Oceanic and Atmospheric Research Office of International Activities (OAR/IA). Sean will be involved in several activities supporting the OAR international mission, such as the All Atlantic Ocean Research Alliance Forum, the Intergovernmental Oceanographic Commission, the United Nations Decade of Ocean Science for Sustainable Development, along with a myriad of others.
Sean was a National Science Foundation Graduate Research Fellow during his time at the University of Hawaiʿi at Mānoa. He completed his Masters of Science degree in Oceanography in July of 2021, focusing his studies on water quality and near shore tropical systems. His thesis investigated the nutrient inputs into the Ala Wai Canal from the Ala Wai Watershed, exploring the various nutrient sources, sinks, and cycling processes. He received his Bachelors of Science in Earth Sciences option in Ocean Science from Oregon State University in 2018. Prior to his education, he served in the US Navy for 11 years and was honorably discharged as a first class petty officer.
Sean is excited to apply his oceanographic knowledge and leadership experience to the international marine policy realm. He hopes to develop and foster partnerships within the international community to collectively move towards a sustainable future for all. As a Knauss Fellow he plans on diving deep into the international policy world, building upon previous management talents and developing new skillsets that will make this a rewarding year both for himself and his hosting office.