Climate Adaptation Extension Specialist
Education
M.S. Botany, Ecosystem Ecology Focus, University of Wyoming
B.A. Biology, Environmental Studies Concentration, St. Olaf College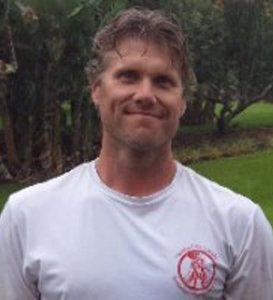 Email:
slaursen@hawaii.edu
Address:
2525 Correa Rd., HIG 239
Honolulu, HI 96822
Scott serves as a Climate Extension Services Specialist and focuses on co-developing extension research programs within the Pacific Islands Climate Adaptation Science Center (PI-CASC). He works within local communities of natural and cultural resource managers, policy professionals, and researchers to facilitate collaborative, manager-driven research products that directly support the ability of these networks to adapt to climate change impacts. Scott's programmatic extension efforts center on recognizing diverse knowledge forms, engaging trust within existing long-term professional networks locally, and uniting diverse worldviews through in-person collaboration.
Scott has spent over 20 years leading field research campaigns, natural resource management efforts, and experiential education expeditions in remote locations across the Rocky Mountains, Alaska, arctic Canada, and in Hawaiʻi, focusing on diverse local knowledge systems. Scott most recently served as the Program Specialist with PI-CASC at UH Hilo where he applied this field experience to co-develop and coordinate the Manager Climate Corps program (MCC).