Cesspool Contamination Revealed by Invasive Algae
We're learning how invasive algae are being used to detect cesspool contamination across Hawaiʻi. Cesspools are leaching excess nutrients into the environment, contaminating our water systems, and negatively affecting the growth of algae and coral reefs. Hawaiʻi has less than 30 years to replace over 80 thousand cesspools. Scientists are analyzing the Nitrogen levels in algae to see where along our coastlines the cesspools are leaking most. We'll learn how scientists are gathering this data and what can be done with technology and policy solutions to help improve the way we treat our wastewater in the future.
Watch the trailer for Season 7, Episode 5 on Vimeo or on YouTube.
Curriculum Connections:
Additional Resources:
Hawaiʻi Department of Health

US Environmental Protection Agency
UH News Cesspool Research Articles
University of Hawaiʻi at Mānoa, Life Sciences

Water Resources Research Center

School of Ocean and Earth Science and Technology

Hawaiʻi Business Magazine 
Wastewater Alternatives & Innovations
Ka Pili Kai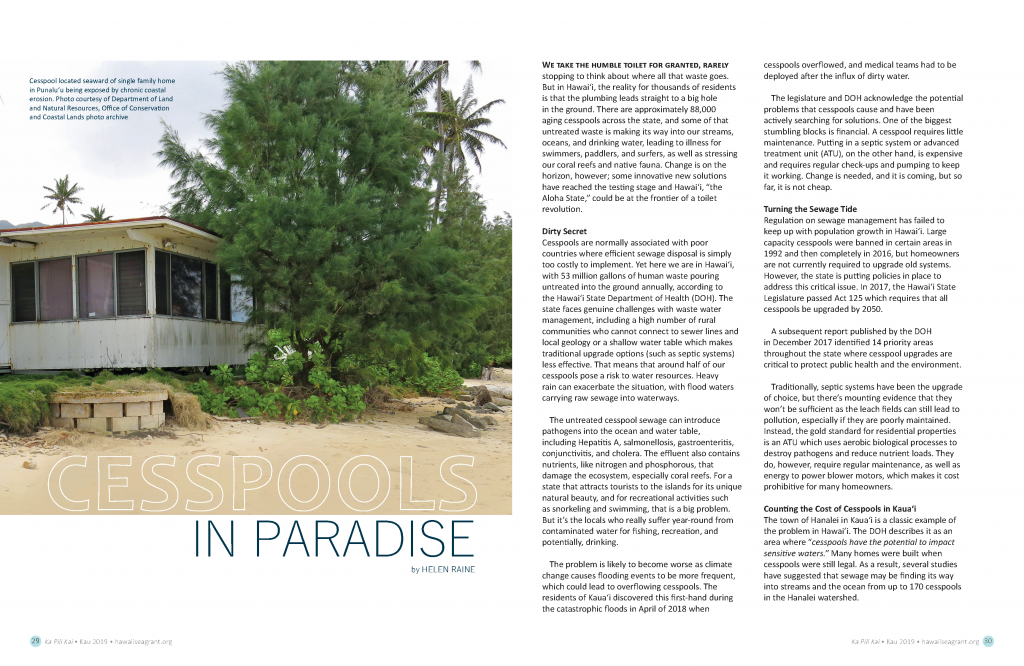 Select a season of Voice of the Sea