"Can I Get a Straw?"
by Frankki Ramirez
Like most other broke college kids, I work a part time job in between my studies. I have been working as a server for a little over a year and typically interact with visitors from out-of-state throughout my entire shift. It may sound odd, but through my job, I help tourists understand and respect Hawaiʻi more. There are a lot of assumptions that tourists make about our home, but I find that while waiting on them, there is a perfect moment to step in and educate them about Hawaiʻi, particularly how to be more cautious about their impact as a tourist.
One way I try to educate the customers I serve is through the use of straws. I don't typically supply straws with my customers' drinks, and you would be shocked at how many strange looks, and even angry requests for straws, I get. At such times, I keep calm and explain that straws are only given upon request and ask if they will accept a straw made of paper material. At this point, I try to further the conversation by informing them: "Did you know Hawaiʻi actually outlawed the use of single-use plastic?" Nearly every single tourist is unaware of this recent law, and they often soften their attitude after hearing this fact.
This always makes me reflect how amazing it is that Hawaiʻi is taking the steps towards a more sustainable future! It feels great to live in a place where the community is willing to sacrifice comfort and convenience for the health and future of the environment. However, while the ban on single use plastic should rightly be celebrated, having worked in a restaurant setting, I do have some questions, and even doubts, about how effective the ban is.
What was first known as Bill 40 has turned into a momentous ordinance for the City and County of Honolulu, the Disposable Food Ware Ordinance (DFWO), which bans the use and sale of single-use plastic. It was first passed by the Honolulu City Council in 2019 and has gradually been put into effect over the last few years. The disruption of the COVID-19 pandemic did slow down the roll-out for the DFWO, but as of September 6, 2022, it is in full effect. Food vendors and other businesses affected by the DFWO must find alternatives to single-use plastic.
As stated in the DFWO, "Plastic is defined as any material made of fossil fuel-derived or petrochemical polymeric compounds and additives that can be shaped by flow." There are some exceptions to the DFWO ban, including prepackaged food, plastic bags whose intended use is to contain dampness of a material, packages with multiple bags inside intended for garbage disposal, and more. It's important to note that other counties in Hawaiʻi have varying requirements and details in their own food ware bans. For the purpose of this article, I am concerned with the DFWO, which affects the entire island of Oʻahu.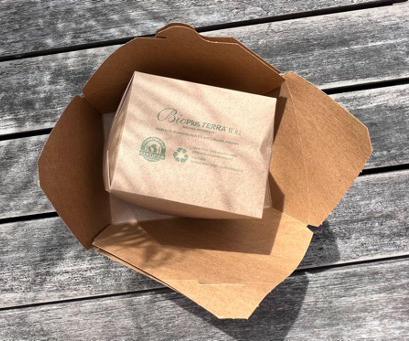 In response to the DFWO requirements, instead of using single-use plastics, Oʻahu businesses are primarily utilizing products made from paper and bioplastics. Due to the delay in putting the DFWO into full effect, some businesses are still trying to find the right alternatives that best suit their needs and budgets. In attempting to find what products businesses are using as plastic alternatives, I found there was no public data available. This might be because the DFWO only recently took full effect, or perhaps the Department of Environmental Services (ENV) has not made this information accessible to the public.
Some businesses are trying different paths to fulfill the DFWO standards. Four restaurants in Haleʻiwa partnered with Zero Waste Hawaiʻi to start a reusable takeout-container program. Participating restaurants supply take-out food in reusable containers which customers  can return within 7 days, to certain drop off locations, to be cleaned and sanitized before their next use.
Other businesses are trying the option of bioplastics. Bioplastics are made from plant material instead of fossil fuels, which is seemingly a perfect alternative under the DFWO. Many people assume that since bioplastics are made from plant material, they are relatively easy and safe to recycle or compost. But according to the EPA, "Biobased plastics can be designed to be structurally identical to petroleum based plastics, and if designed in this way, they can last in the environment for the same period of time as petroleum based plastic." To ensure that a product made up of bioplastic is being properly disposed of, the labels need to be carefully examined.
The DFWO does not address or recognize that bioplastics vary in their compostability, or that alternatives should be composted within a certain time. Many businesses assume that this alternative to single-use plastic is better because the products are labeled with the term "bioplastics." These labels are misleading, though, promoting products that actually take a substantial amount of time and effort to compost, like the plastic they are meant to replace. Essentially, if businesses think they are complying with the DFWO and buying products that are labeled "bioplastic" but last in the environment for that same amount of time as plastic, then Hawaiʻi is switching from one single use product to another.
While the establishment of the DFWO is a significant achievement for Hawaiʻi, there is still a lot of room for improvement, in terms of enforcement and compliance. Also, with many businesses making the switch from single-use plastics to bioplastics, more education and awareness of how compostable (or not compostable) these materials actually are, would help businesses avoid unwanted greenwashing. Bioplastics may not be as environmentally friendly as they seem, and the general public and business community should be wary of solving the single use plastic problem with another problematic product and material.
Visit https://www.honolulu.gov/opala/recycling/dfwo.html to learn more about the DFWO.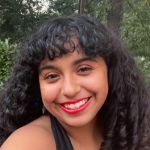 About the author: 
Frankki Ramirez is an undergraduate intern for Hawaiʻi Sea Grant, double majoring in Global Environmental Science and political science. In her free time, Frankki enjoys spending time with her cat Nala (who she adopted through the Hawaiian Humane Society), reading books, and running long-distance races.