Knauss 2020: A coral biologist goes to Washington for climate action and much more
by Beth Lenz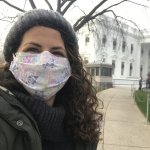 I never thought I would find myself in D.C. working for Congress – let alone in a year like 2020.
After living on Oʻahu for five years studying coral reef resilience, I defended my Ph.D. in the Marine Biology Graduate Program at the University of Hawaiʻi at Mānoa and moved 4,828 miles (in the winter) to begin a 12-month fellowship in Washington, D.C.
The John A. Knauss Marine Policy Fellowship is an unrivaled opportunity. Since 1979, NOAA's National Sea Grant Office has supported over 1,418 early-career scientific experts through this fellowship which gives them a front row seat to national policy and decision making in either the Legislative or Executive Branch. There is no requirement for a background in political science, U.S. government, or environmental law. This is an exchange where experts in ocean, coastal, and Great Lakes issues support Congressional and federal activities, and in return, fellows learn how to inform policies or implement programs with the best available science.
The 2020 cohort had 69 fellows, consisting of international and national citizens with M.S., J.D., and Ph.D. degrees. I was the only fellow from the University of Hawaiʻi Sea Grant College Program (Hawaiʻi Sea Grant) and one of fourteen Legislative Fellows. During the 116th Congress, I had the pleasure of working with the U.S. House of Representatives Natural Resources Committee (majority), specifically with the Subcommittee on Water, Oceans, and Wildlife. This subcommittee conducts oversight and develops legislation for the U.S. Fish and Wildlife Service and the National Oceanic and Atmospheric Administration (NOAA). I am proud to have represented Hawaiʻi during my fellowship where I supported scientific integrity and advanced legislation that protected natural resources and public health, particularly for Insular Affairs, Indigenous communities, and coral reef ecosystems.
My first and only month-and-a-half that I had in the office in person was amazing. Each day was packed with a variety of activities – stakeholder engagements, Congressional briefings and hearings, and Congressional Research Service courses on appropriations and legislative processes. Even though my time was brief, I will not forget the access I had on the Hill, including the underground tunnels and train, getting a tour of the Library of Congress, and running into members and their staff in the hallways. My first task was to write the subcommittee's "Views and Estimates" of the President's Fiscal Year 2021 Budget Proposal, which included justification for programs that were proposed to be eliminated or terminated like the National Estuarine Research Reserve (NERR) System and Sea Grant. As a graduate student, I applied for and received grants, but this time I was on the other side of funding, providing evidence for why programs should be federally supported and the economic outcomes from such funding. I now have a greater appreciation for the term "power of the purse."
By March, the Natural Resources Committee directed all staff to work from home indefinitely in response to COVID-19 cases occurring in Congress. Despite the limitations of the fellowship during the COVID-19 pandemic, I was a member of a strong, unified team where I met virtually with staffers daily. We organized virtual roundtables and hearings on critical issues like impacts of COVID-19 on American seafood. I went to the floor to watch votes, passed major bills into law, including the National Sea Grant College Program Amendments Act of 2020, and introduced the Ocean-Based Climate Solutions Act of 2020 in response to the U.S. House Select Committee on the Climate Crisis. One of the major highlights from my fellowship was working towards bipartisan agreement on the Restoring Resilient Reefs Act (RRRA). In this bill, I dedicated two programs in honor of Drs. Ruth Gates and Susan Williams. These women were outstanding leaders in marine biology and former directors of cutting-edge institutions – the Hawaiʻi Institute of Marine Biology and the Bodega Marine Laboratory, respectively. I am ecstatic to express my gratitude for their work by honoring their legacies in this way.
No one anticipated the uncertainty, grief, and anxiety we all felt over the last year. As we faced the compounding impacts of systemic racism, the climate crisis, and the COVID-19 pandemic, I was in a position to do something. I supported the committee in identifying anti-racist strategies, expanding the diversity of witnesses invited to committee activities, ensuring equity in legislation, and empowering socially vulnerable communities. While my contributions to Congress were over a short period of time, I am forever grateful for the opportunity. I strongly recommend the John A. Knauss Marine Policy Fellowship to early career scientists.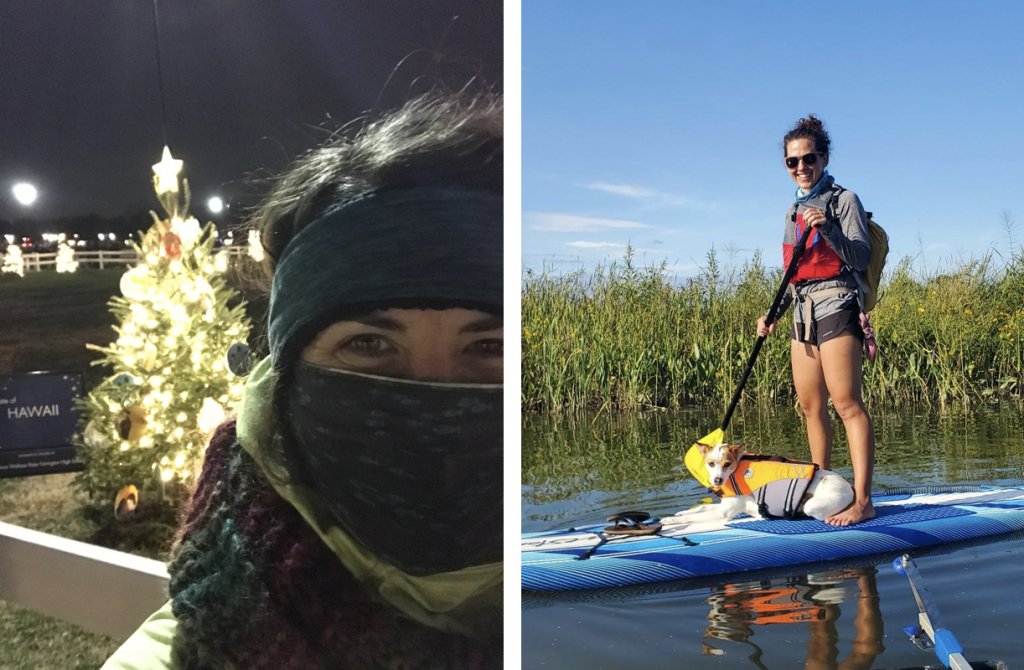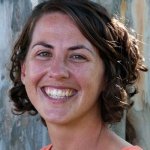 About the author:
Beth Lenz was the 2020 John A. Knauss Marine Policy Fellow and now serves as the Hawaiʻi Sea Grant Assistant Director for Diversity and Community Engagement, working to ensure justice, equity, accessibility, diversity, and inclusion are integrated throughout our program.